Albuquerque Motorcycle Accident Attorney
Every day, New Mexican motorcyclists get into serious traffic accidents. Most motorcycle accidents are preventable. Distracted, inattentive, and negligent vehicle drivers are often at the heart of serious and fatal motorcycle wrecks. When a negligent person causes a motorcycle crash, the victim has the right to file a civil action in pursuit of damages.
If you or a loved one had a motorcycle accident, contact the Albuquerque motorcycle accident attorneys at the Fine Law Firm. We can review the facts of your case, let you know if it has merit, and help you seek full and fair compensation from the at-fault party. Our firm can navigate the state's complex auto accident and insurance laws on your behalf. Call (505) 889-FINE today to speak to an attorney.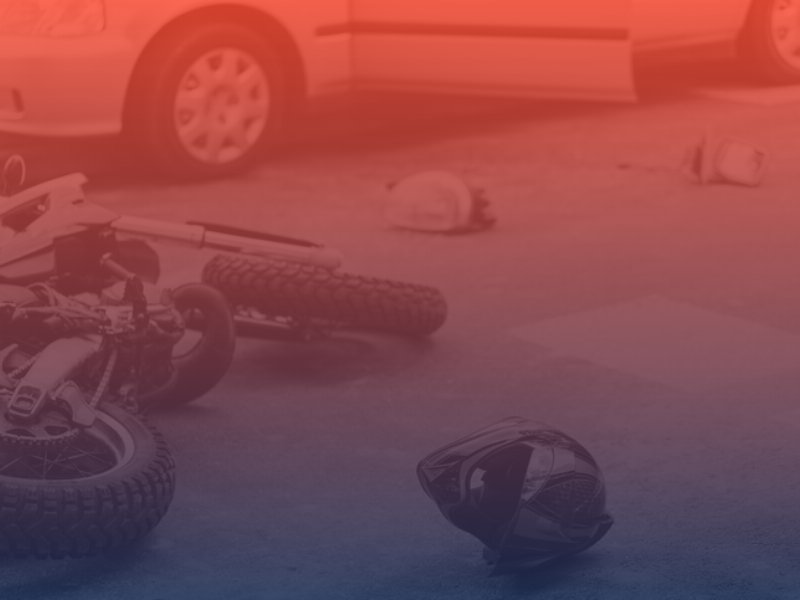 Why Choose Us?
The Fine Law Firm is a leading personal injury firm in Albuquerque. We have earned a reputation for excellence in our community through years of hard work and dedication. Clients choose us for many reasons.
Judges and adjusters refer their family and friends to us when they may have personal injury claims.
Organizations regularly ask us to speak to members of the Bar Association and teach law students at schools.
We have a 99% success rate and have obtained outstanding results for clients, including during wrongful death claims.
Our lawyers have what you're looking for in a wrongful death attorney. Count on us for advanced legal representation and lawyers who care.
Why Do You Need a Motorcycle Accident Lawyer?
Don't attempt to litigate your New Mexico wrongful death claim alone. A lawyer can make the claims process easy on you and your loved ones during this difficult time. Hiring an Albuquerque motorcycle accident attorney can ensure you don't make any critical filing errors, and answer your questions throughout the development of your case. Our attorneys only charge legal fees if they win the case. You will not have to pay anything for our services unless your family obtains a monetary award.
Common Types of Motorcycle Accidents
The type of motorcycle accident that injured you could provide a clue as to who is responsible. In a left-turn accident, for example – one of the most common types of motorcycle collisions – the driver making the left turn will most likely be at fault for failing to yield. At the Fine Law Firm, our accident attorneys can investigate your crash for signs of fault and causation. We can identify the type of accident to help determine the defendant.
Left-turn collision
No-contact accident
Single vehicle accident
Rear-end collision
Product liability accident
A no-contact accident is one a driver can cause by driving too closely to a motorcyclist or cutting a motorcyclist off. A negligent driver action could force a motorcyclist to react – such as by laying down the motorcycle to avoid a crash. A single-vehicle accident could point to a cause such as a dangerous roadway or pothole, potentially leading to city liability for your injuries. A product liability accident is one that comes from a defective motorcycle part. You may have grounds for a claim against the manufacturer in this case.
Causes of Motorcycle Accidents
Motorcycle accidents happen because of negligence. Drunk, distracted driving, and incompetent drivers may cause motorcycle crashes by failing to dedicate 100% of their attention to the road. Merging without looking, turning left into an oncoming motorcyclist, ignoring right-of-way, speeding, and running red lights are all common causes of serious motorcycle crashes and car accidents in New Mexico. Motorcyclists are also vulnerable to poor roadway conditions, bad weather, and malfunctioning auto parts.
If a negligent or reckless driver caused your motorcycle accident in Albuquerque, he or she could owe you compensation. Every driver in New Mexico must carry certain amounts of bodily injury and property damage liability insurance to cover others' damages in case of accidents. This coverage could pay for your motorcycle repairs and medical bills if the driver caused the accident, according to New Mexico's fault-based law. You or your lawyer may have to negotiate with the insurance company, however, to achieve a fair settlement.
If poor road conditions, such as a pothole or loose gravel, caused your motorcycle wreck, the City of Albuquerque could be liable. The city may owe you compensation if it had reason to know about the defect, such as prior complaints from drivers, but failed to repair it promptly. In an accident case involving a motorcycle defect, the vehicle's manufacturer or distributor might be liable for your damages. Our lawyers at the Fine Law Firm can help you determine the defendant in your case based on the circumstances of the accident.
Do You Have a Case?
In general, to have grounds to bring a motorcycle accident cause of action, someone else must have negligently, intentionally or recklessly caused the wreck. You or an attorney must be able to provide enough proof of someone else's fault to convince a judge or jury that he or she more likely than not caused your motorcycle accident. The burden of proof during an injury claim rests with you, the plaintiff. Proving a case usually requires four essential elements.
Duty of care. The defendant must have owed you a duty to exercise reasonable care. All drivers, for example, have a duty to reasonably prevent auto accidents by paying attention to the road and obeying traffic laws.
Breach of duty. The defendant must have failed to meet the expected standard of care for the situation. A driver texting and driving is an example of a breach of duty of care.
The defendant's negligence or recklessness must be the proximate cause of your motorcycle accident. If something else caused or contributed, the defendant might not be liable.
You must have compensable losses or damages connected to your accident, such as injuries, medical bills or property damages.
Hiring a lawyer from the beginning of your accident case can increase your chances of successfully proving fault and the other necessary elements of your case. Our lawyers at the Fine Law Firm have years of experience investigating motor vehicle accidents, collecting evidence and building claims to damages on behalf of clients. We may be able to help you achieve a fair financial outcome.
Damages from Motorcycle Accidents
The average motorcycle accident costs thousands of dollars in damages. From paying off hefty medical bills and treatment costs to repairing or replacing your motorcycle, you could be facing expensive losses after someone strikes your bike. A personal injury claim could reimburse you for your losses, including:
Existing and future medical bills
Lost wages
Property damages
Pain and suffering
The Fine Law Firm has won six- and seven-figure cases for our clients in the past. We know how to navigate motorcycle accident and insurance claim laws to our clients' best advantage. We can help you maximize your damages during a civil claim.
How Much is My Case Worth? Should I Settle?
The value of your motorcycle accident case depends on the extent of your damages. The more severe your personal injuries, the more your case is worth. Permanent brain damage or spinal cord injuries, for example, could be worth millions in past and future losses. Most plaintiffs mistakenly believe their choices are to either settle with the insurance company or end up in a legal battle. This is not the case. With help from a motorcycle accident lawyer, you can still settle your case without the fuss – yet obtain more sufficient compensation for your damages.
Contact Us Today
To learn the true value of your motorcycle accident claim and benefit from professional legal representation, contact our law firm. We offer free case evaluations in Albuquerque. Call (505) 889-FINE to speak to an attorney now.