Albuquerque Distracted Driving Accident Attorney
Albuquerque Attorneys Advising Victims of Car Crashes
Driving requires a person's full attention, and anything that takes the driver's attention away from the road, including texting, adjusting the radio, or personal grooming, is considered distracted driving. A lack of attention to constantly fluctuating road and weather conditions creates an opportunity for a serious collision. If you have been injured in a car accident, you can seek guidance from the Albuquerque car accident lawyers at the Fine Law Firm.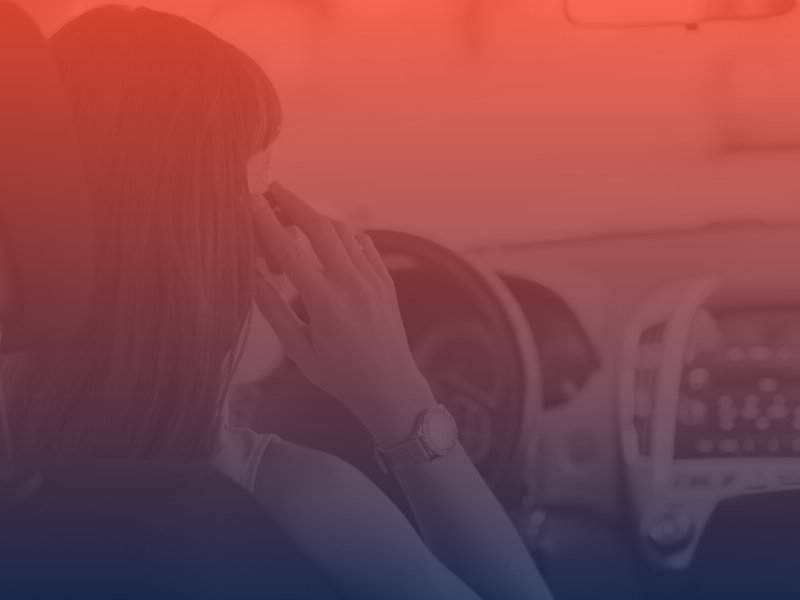 Holding a Distracted Driver Accountable for Damages
If you have been hurt because of a distracted driver, you can sue for compensation. You would need to establish the distracted driver's duty to use reasonable care, a breach of that duty, causation, and damages. All drivers owe a duty to pay attention while they are driving in order to reduce the risk of harm to others. If they are doing something that diverts their attention away from the road and causes a crash, this is a breach of duty.
Moreover, it is illegal to send or view texts while driving in New Mexico. The only legitimate purpose for texting while driving is to contact emergency help. Because of the law banning texting while driving, a plaintiff may be able to use negligence per se to recover damages from a defendant who was texting while driving.
Negligence per se applies when a defendant violates a law designed to protect a class of which the plaintiff is a member, the violation causes an accident, and the law was designed to prevent the type of harm that results. This means that a defendant who is texting just before or during the time of an accident is automatically considered to have breached a duty to the plaintiff. If a defendant denies texting while driving, you may be able to access phone or Internet records in the course of a lawsuit to prove otherwise.
After a distracted driving accident, you are entitled to the full range of damages that would compensate you for your injuries. Damages are typically a mix of economic and noneconomic losses. Economic losses include concrete and often documented losses, such as out-of-pocket expenses, property damage, and medical bills. The attorney you select can make a big difference to the noneconomic damages you are able to recover. These are damages that the jury believes naturally flow from the type of accident you were in. If a jury believes that you would likely suffer substantial pain and suffering as a result of your distracted driving accident, for example, you would be awarded greater noneconomic damages as compensation.
In all cases, however, you are expected to minimize your damages under a doctrine called "mitigation of damages." A defendant faced with a large demand for economic damages may argue that you did not need all the treatment you received or that you waited so long to seek treatment that your injuries were worse than they would have been had you been treated right away. If the jury agrees that you did not mitigate your damages, you may not be able to recover the full amount.
Seek Legal Guidance in Albuquerque after a Distracted Driver Accident
All drivers should be paying attention when on the road. Failure to pay attention for just a moment can have devastating consequences for someone else. After a motor vehicle collision, you can consult an experienced Albuquerque personal injury lawyer at the Fine Law Firm. You can set up a free consultation via our online form or by calling us at (505) 243-4541. The Fine Law Firm also represents injured people in Rio Rancho and elsewhere in New Mexico.