Albuquerque Fatal Car Accident Attorney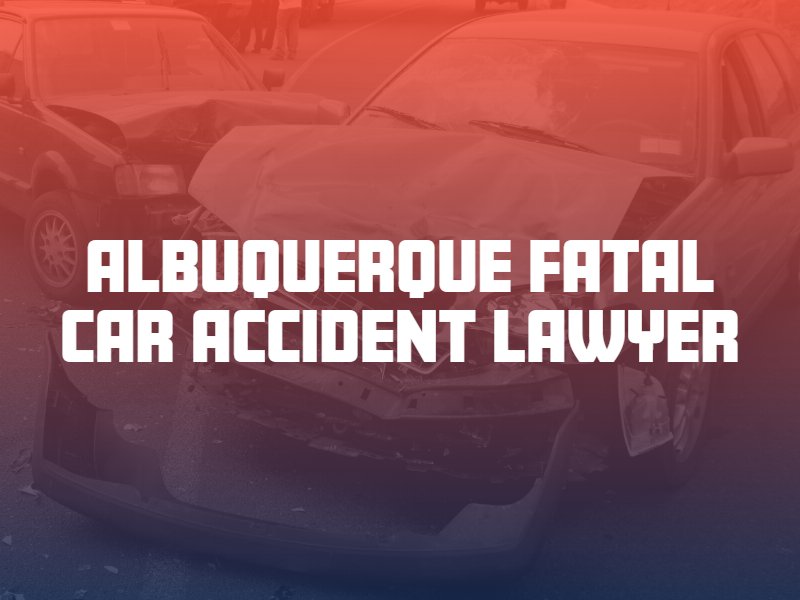 In addition to feeling the devastation of the loss, families whose loved ones have died in fatal car accidents may feel anxiety. How will they pay their bills or their mortgage payments? Who will take care of the kids? There are a number of practical issues that may come up after a death in the family. If your loved one died as a result of someone else's negligence, the Albuquerque car accident attorneys at the Fine Law Firm may be able to assert your right to compensation. This can help you take care of these practical concerns and take away some of the anxiety.
Pursuing Damages after a Fatal Car Accident
A wrongful death in New Mexico is one that is caused by someone else's wrongful act, neglect, or default. A wrongful death lawsuit can be brought by a decedent's survivors in order to establish a defendant's liability and ask for damages. Sometimes a prosecutor pursues criminal charges against the defendant responsible for the fatal car accident. However, the status of a criminal case does not affect whether a civil suit can be filed.
You can bring a civil suit even if the defendant was acquitted of criminal charges. The standard of proof in a civil suit is lower than that of a criminal case, which means that you may be able to recover compensation even if the defendant has been found not guilty in a criminal trial or if the charges have been dropped.
Wrongful Death Lawsuit After a Fatal Auto Collision
You may file a wrongful death lawsuit if you are the personal representative of the decedent's estate. Often, the personal representative is a surviving spouse or sibling. If no personal representative has been named or there is no estate plan, the court has the authority to appoint a personal representative.
The damages to be recovered in a wrongful death suit are for the benefit of the decedent's survivors. When there are no children but there is a surviving spouse, the spouse recovers everything. When there are children and a surviving spouse, half of the damages go to the spouse and other half is divided among the surviving children. When there are children or grandchildren but no surviving spouse, the damages will be divided among them according to the laws of right of representation in New Mexico.
Under section 41-2-2 of the New Mexico Statutes, you have three years from the date of the death to file a wrongful death lawsuit. If you wait longer than that, you will be barred from bringing suit, except in certain limited circumstances.
Compensatory Damages
The compensatory damages that may be awarded include reasonable funeral expenses, medical bills, financial contributions to the household that the decedent would have made had he or she lived, mental anguish, loss of companionship, and pain and suffering experienced by the decedent before death. In some cases, punitive damages may also be available to punish and deter truly egregious conduct that results in a fatal car accident.
Discuss Your Fatal Car Accident Claim with an Albuquerque Attorney
After a fatal car accident, you may be more focused on your grief than practical considerations. However, it is important to seek legal guidance. At the Fine Law Firm, we are experienced Albuquerque wrongful death lawyers who can help you seek the full scope of damages available to them under the circumstances. Contact us via our online form or call us at (505) 243-4541 to schedule a free consultation. The Fine Law Firm also assists injured individuals in Rio Rancho and elsewhere in New Mexico.