Albuquerque Broken Bone Injury Attorney
Albuquerque Attorneys Dedicated to Helping Broken Bone Injury Victims
Broken bones are a common type of injury suffered in car accidents. In many cases, when somebody suffers a broken bone, an x-ray is taken and there is little dispute about the extent of the damages. However, liability may still be disputed. In most cases, an insurer will try to find ways to point blame at an accident victim, rather than pay the damages owed. You should consult an Albuquerque car accident lawyer at the Fine Law Firm if you have been hurt in the Albuquerque area because of another driver's carelessness.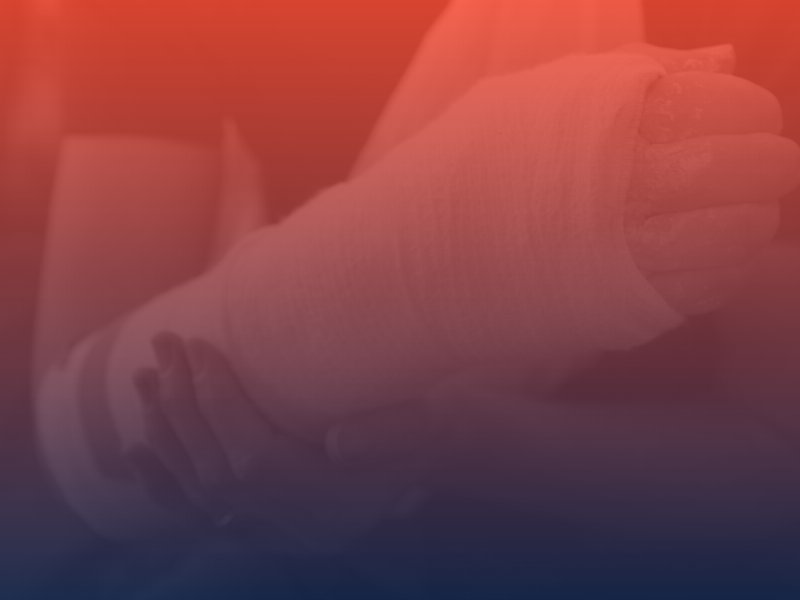 Seeking Compensation for Broken Bones
In New Mexico, you will need to establish the following elements by a preponderance of the evidence in order to recover damages for negligence: the other driver's duty towards you, a breach of duty, causation, and damages. All drivers in New Mexico owe a duty to use reasonable care based on weather conditions and traffic rules. Many different actions or omissions may be considered a breach of duty, such as texting, talking on the phone, running a stop sign, failing to yield at an intersection, or applying make-up.
If the breach of care is the legal cause of an accident in which you suffer broken bones, you may be able to recover compensatory damages. The causation element typically consists of proving that the accident was a reasonably foreseeable result of the defendant's carelessness and that you would not have been hurt if the defendant had met the appropriate standard of care.
A wide range of damages may be available to car crash victims, depending on their circumstances. Both economic and non-economic forms of harm typically can be compensated. Examples of economic, or relatively objective, damages include hospital bills and the costs of future treatment as well as lost wages caused by missed time at work or repairs to a vehicle. Non-economic damages tend to be more subjective. They may include the pain and suffering that you experienced during and after the accident, as well as any scarring or disfigurement that resulted.
New Mexico follows the rule of comparative negligence. This means that if a plaintiff is partly responsible for the accident, his or her award of damages will be reduced by the amount of his or her comparative fault. Some states require that the plaintiff must be less responsible, or no more responsible, for the accident than the defendant in order to recover any damages. However, New Mexico does not follow this modified comparative negligence rule. It uses a system of pure comparative negligence, under which an accident victim can potentially receive compensation as long as he or she was not completely responsible for the crash.
Explore Your Options with an Albuquerque Lawyer after a Broken Bone Injury
It is important to seek medical care after a car accident and to follow your doctor's recommendations regarding broken bones. If possible, you probably should not speak to another driver's insurer before consulting your own attorney. In many cases, insurers will try to find a way to blame you for the accident so that they can reduce the exposure of their insured policyholders. The Albuquerque personal injury attorneys at the Fine Law Firm are dedicated to protecting the rights of Albuquerque residents and other accident victims. Contact us via our online form or call us at (505) 243-4541 to arrange a free consultation. The Fine Law Firm also represents individuals in Rio Rancho and elsewhere in New Mexico.