Albuquerque Bus Accident Attorney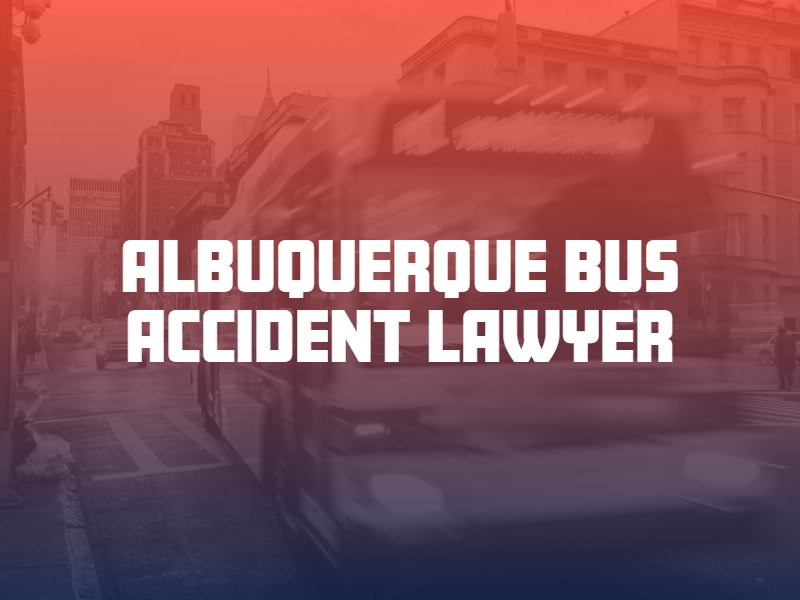 If you or someone you love has serious injuries from a bus accident, contact our Albuquerque accident attorneys at the Fine Law Firm. We can review your bus accident case for free during an initial consultation. Our attorneys use one-on-one care and attention with clients to aid in financial recovery. Learn more about your case when you contact us.
Why Choose Us?
The Fine Law Firm has decades of experience handling auto, truck, and bus accident claims throughout New Mexico. Our attorneys know precisely how to litigate these cases. We put our clients' best interests first. Several prominent organizations have recognized our talents and success, but our goal isn't to strive for excellence for publications. Our mission is to benefit our clients with unparalleled legal representation. Clients choose us for many reasons.
Our history of success. We have a 99% success rate and an impressive record of results.
Our reputation in the legal field. Judges and adjusters refer their friends and family to us when they believe they have personal injury claims.
Our fee setup. We never charge a dime unless we win, and we never take more than 33% of the final settlement. We'll reduce our fees to ensure we always receive less than our clients.
Why Do You Need a Bus Accident Lawyer?
Insurance companies can take advantage of claimants during bus accident claims. Insurers are notorious for offering low settlements, unfairly delaying claims, and even denying legitimate claims altogether. Your odds of this happening to you are higher without an attorney. Hiring a lawyer to represent your case sends the message to insurance companies that you won't let them take advantage of you. Our bus accident lawyer in Albuquerque have the courtroom experience and track record of success you seek.
Injuries From Bus Accidents
A bus accident can cause many injuries to several passengers at once. Bus passengers could suffer contusions, fractures, lacerations, burns, soft-tissue injuries, organ damage, spinal cord injuries, neck/back injuries, or head and brain injuries. Other drivers, bicyclists, or pedestrians involved could suffer the same damages. Passengers may also experience emotional distress or psychological trauma from the events of the collision. If you have serious injuries from a bus accident, contact an attorney as soon as possible.
Who Is at Fault? Who Can I Pursue for Damages?
A party other than the bus company might be liable if that party caused or contributed to your injuries. For example, if an outside motorist crashed into the bus and caused your injuries, that driver may be liable for damages. Other potential defendants include property owners, product manufacturers, and the city for an unsafe roadway. If the bus accident involves a commercial vehicle, more than one person or company may be held liable. For more information, contact our New Mexico truck accident lawyers for a free consultation.
Contact Us Today
Navigating a bus accident claim is easier with help from an attorney. A bus accident lawyer can go up against major bus company insurers in pursuit of full compensation, demanding a fair settlement. If settlement negotiations don't work, a lawyer can take your case to court in Albuquerque. Contact us if you sustained injuries or a loved one died in a bus accident in New Mexico. We will review the facts of your case during a free initial consultation. Call (505) 889-FINE now.