Albuquerque Birth Injury Attorney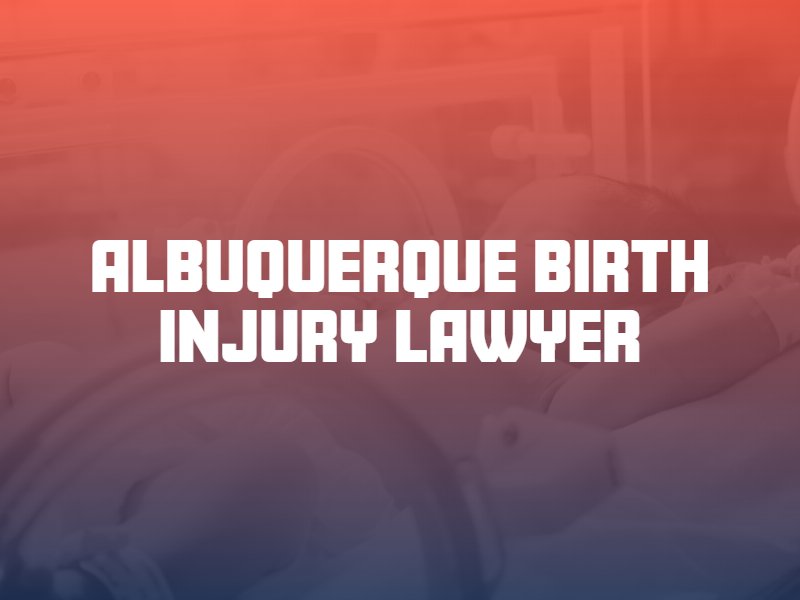 The last thing a parent wants to hear is that his/her child has suffered an injury during birth. Unfortunately, thousands of parents in the U.S. receive this news every year. Birth injuries often stem from the negligence of the attending physician or the birthing center. You may qualify for financial compensation if you have a case of medical malpractice in New Mexico.
If you want to learn more about potential malpractice and compensation in relation to your child's birth injury, contact the Albuquerque personal injury attorneys at the Fine Law Firm. Our attorneys know how to recognize negligence-related birth injuries, and can handle the legal process on behalf of your family. Call today to discuss your case, for free.
Why Choose Us?
The Fine Law Firm has over 40 years of experience handling injury claims. In this time, we've maintained a 99% case success rate. Our representation process is unique because it includes personal attention to the client and prioritizing their interests above our own. Clients choose us for many reasons.
We operate on a contingency-fee basis. You'll only pay our attorney's fees if we win you a settlement.
We never charge over 33% of the final settlement amount. We'll reduce our fees when necessary to ensure our clients receive more than we do.
We have a reputation as leaders in law. Judges and adjusters recommend us to their family and friends when they may have claims.
Our law firm has a proven track record, respect among the community, and affordable legal services for victims of medical negligence. We can help you understand the legalities of your Albuquerque birth injury claim.
Why Do You Need a Birth Injury Lawyer?
Birth injury incidents are serious and may affect a child for life. A birth injury such as a preventable defect, nerve damage, or brain damage could result in lasting damages. Insurance companies may try to evade liability for these damages – delaying or even denying legitimate claims. Hiring a lawyer can help you fight back, protecting your family's rights and demanding fair compensation for medical negligence.
Examples of Birth Injuries
A birth injury can arise during pregnancy, labor, delivery, or shortly after delivery. Any time an obstetrician, gynecologist, or other healthcare practitioner falls short of accepted standards of medical care during the birthing process, it can result in harm to the child and/or mother. The list of potential birth injuries is long, but the most common examples are as follows:
Brachial plexus injuries
Brain hypoxia
Facial paralysis
Klumpke's palsy
Shoulder dystocia
After receiving a diagnosis of any kind of birth injury, contact The Fine Law Firm. Our Albuquerque birth injury lawyers will investigate your case, look at medical records, and hire medical experts to help analyze your child's injuries or condition. You may have grounds to file a lawsuit.
Causes of Birth Injuries
Negligence causes many birth injuries. When a healthcare professional is negligent in the way he or she cares for the patient, injuries can ensue. A pregnant mother requires adequate healthcare attention, proper tests, and timely diagnoses of maternal conditions. An infant requires proper birthing techniques and safe use of birthing tools. Falling short of accepted standards of care can cause several birth injuries.
Who Is Liable?
Determining liability takes investigating who or what caused your child's birth injuries. For example, the proximate cause of injury could be an incompetent physician, unsanitary birthing tools, a defective drug or a defective medical device. Identifying the main cause of injury will point to the person or entity legally responsible for your damages.
Contact Us Today
A birth injury lawyer can help you determine liability, prove fault, and recover financial compensation for your child's birth injury. The Fine Law Firm can give your family peace of mind by taking care of your Albuquerque medical malpractice claim while you focus on healing. Schedule a free consultation today.