Albuquerque Nursing Home Abuse Attorney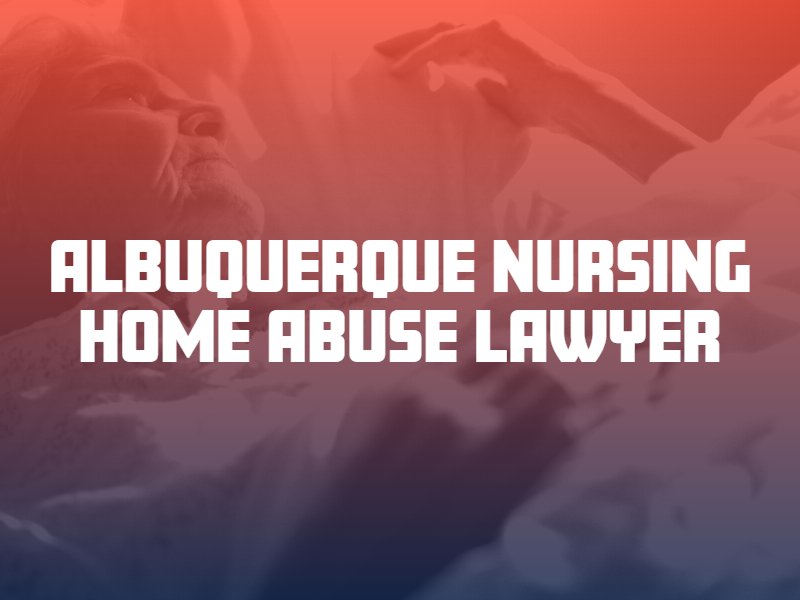 We rely on nursing home facilities to care for our loved ones when they can no longer live independently. Unfortunately, not all facilities use dedication and care when tending to the elderly and disabled. If your loved one was the victim of nursing home abuse, contact the Albuquerque personal injury attorneys at Fine Law Firm and schedule a free review of your case. Our nursing home abuse lawyers hold facilities accountable for negligence.
Why Choose Us?
We are one of the most respected law firms in New Mexico. Albuquerque families rely on us to help them gain compensation for their economic and non-economic losses.
We have over 40 years of experience successfully representing victims of personal injury, including nursing home abuse, with a 99% success rate.
We maintain close, personal contact with our clients, treating them like family and offering candid advice whenever necessary.
We operate on a contingency-fee basis – we only collect fees if we can secure a settlement for our clients.
Why Do You Need a Lawyer?
If your loved one suffered harm at the hands of a nursing home facility, you may think you can navigate the process of filing an injury claim on your own. However, an Albuquerque nursing home abuse attorney's guidance is essential.
Attorneys know how much your claim is worth, and will negotiate with insurance companies to obtain a fair settlement. Insurers may try to settle a claim for far less than it's worth. A lawyer will make sure that your family receives compensation not only for your economic losses but also intangible losses such as pain and suffering.
An attorney will represent your best interests throughout the process. The facility and their insurer, though they may seem sympathetic, may still try to avoid liability or settle your claim for less than you deserve. A lawyer will work as an effective liaison and navigate the legal process so your family can focus on healing.
Examples of Nursing Home Abuse
Several types of nursing home abuse exist. The following may serve as legal grounds for a personal injury claim:
Neglect. Failing to properly care for a resident through inattention rises to the level of physical abuse when it causes harm. Common examples include malnutrition and bedsores.
Emotional or mental abuse. A resident may experience emotional or mental abuse through threats, intimidation, or a phenomenon called "false imprisonment," in which an employee restricts a resident's mobility by preventing access to a walker or wheelchair.
Financial abuse. Fraudulent or financially abusive activity occurs when a staff member coerces a resident to amend wills or deeds, or simply steals financial resources from them.
Who Can I Pursue for Damages?
Nursing home abuse usually results from the conduct of one or more employees. Though the employees are the ones committing the abuse, the facility itself is usually responsible. A nursing home facility may be liable for damages under these principles:
Negligent supervision and care of a resident.
Negligent hiring of an employee – for example, failure to conduct background checks or recognize misconduct of a worker.
Negligent maintenance of a nursing home facility, when an injury occurs from a dangerous or defective condition on the premises.
Negligent maintenance of equipment, such as beds or wheelchairs.
The nursing home facility will likely be responsible if the owner breached a duty of care it owed to a resident, and that breach led to injuries.
Contact Us Today
If your loved one suffered harm due to negligence or nursing home abuse, contact the Albuquerque nursing home abuse and New Mexico medical malpractice lawyers at Fine Law Firm to schedule a free initial consultation today. We hold facilities accountable for the actions of their employees.