Roswell Wrongful Death Attorney
The unexpected death of a loved one can cause immense emotional distress as well as place a financial strain on your family. It may lead to many questions about the circumstances surrounding the death, such as whether someone else could be responsible. If you recently suffered the loss of a family member due to the carelessness or wrongdoing of another person or business, the Roswell wrongful death attorneys at The Fine Law Firm can help.
Why Choose The Fine Law Firm to Represent You?
We offer free case consultations, where you can speak to an experienced wrongful death lawyer in Roswell at no cost or obligation. We are available 24/7.
Our law firm is proud to say we have a 99 percent case success rate. We are dedicated to achieving the best possible results for each client using tailored legal services.
You won't pay your Roswell wrongful death lawyer upfront. We work on a contingency fee basis, meaning you will pay us $0 unless we win your case.
What Is a Wrongful Death?
Wrongful death refers to a loss of life that is caused by the wrongful act, neglect or default of another person or party. A wrongful act can describe a knowing disregard for the safety or health of others, as well as malicious intent to harm. Neglect, also known as negligence, is the failure to use proper care, resulting in harm to others. Default is an omission or the failure to perform an action that a reasonably prudent party would have in the same or similar circumstances.
A wrongful death could be caused by any of the following torts, meaning a civil wrong that causes injury or harm to others:
Driver error (in a car accident case)
Medical malpractice
Employer negligence
Distributing a defective product
Failing to maintain a safe premises
Criminal acts, such as homicide or manslaughter
In Roswell, New Mexico, a wrongful death claim may be filed in the civil courts after the death of an individual who would have had grounds to file a personal injury claim had his or her injury or illness not resulted in death. In this scenario, the person or party that would have been held liable or legally responsible (the defendant) in a personal injury claim can be held liable for the decedent's death in a wrongful death claim.
How to Prove Liability in a Roswell Wrongful Death Case
When a wrongful death claim is filed, the filing party (plaintiff) bears the burden of proof, which is a "preponderance of the evidence" in the civil justice system. This means the plaintiff's attorney must establish the truth of what is being claimed as more likely to be true than not true using clear and convincing evidence. Liability will go to the person or party most at fault for causing the fatal injury or illness. This could be various parties, depending on the case.
Possibilities include:
A motor vehicle driver
An employer
A business or corporation
A product manufacturer
A property owner
A doctor or health care provider
The government
A criminal
Our attorneys at The Fine Law Firm can carefully investigate your loved one's death to determine its cause. We will identify the liable party or parties in your wrongful death claim. Then, we can preserve and gather evidence to help support your case, which may include medical records, a coroner's report, physical evidence, documentation, photographs and videos, and testimony from witnesses and experts.
Who Can File a Wrongful Death Claim in Roswell?
In some states, surviving family members can file a wrongful death lawsuit on their own. In New Mexico, however, this is not an option. A wrongful death claim lawfully must be filed by the personal representative of the decedent's estate. In some cases, this person will be named in the decedent's will. However, due to the unexpected nature of wrongful death, many people do not leave behind wills. If there is no will or estate plan, the courts will appoint someone to serve as the personal representative.
What Damages Can Be Recovered in a Roswell Wrongful Death Case?
The potential value of a wrongful death case depends on the scenario. At The Fine Law Firm, Our lawyers recognize that a grieving family needs more than just financial compensation to be made whole again; nothing will ever replace the life of a loved one. However, we also know how much a financial settlement or judgment award can help a family recover after the death of a breadwinner.
Our Roswell wrongful death attorneys will work hard to seek compensation for your various losses, including: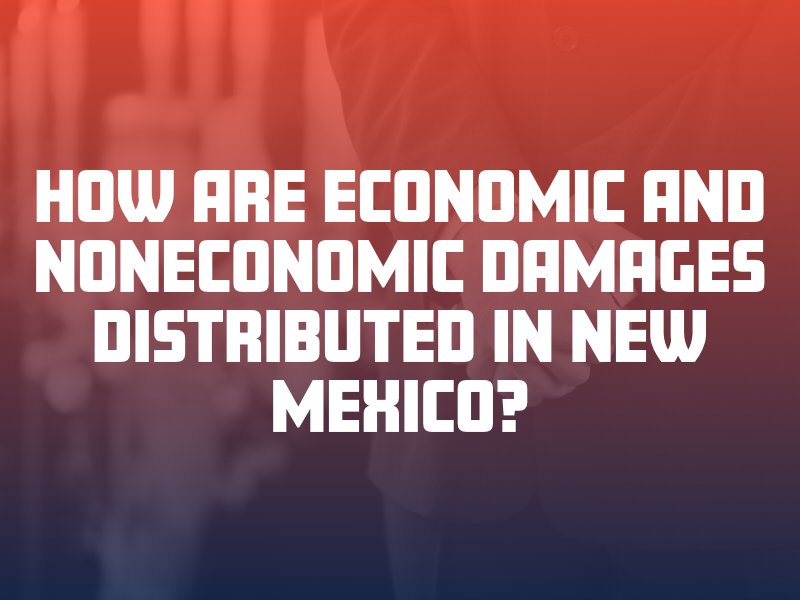 Funeral and burial expenses
Medical care received before the death
Lost wages and future earnings
Loss of inheritance
Emotional distress suffered by survivors
Pain and suffering endured by the decedent prior to death
Loss of the decedent's counsel, companionship and care
Economic and noneconomic damages obtained with a successful wrongful death lawsuit will be distributed among surviving beneficiaries according to New Mexico's laws of intestate succession. In general, damages will go first to a surviving spouse and children, then grandchildren, parents or siblings if there is no surviving spouse or child.
New Mexico Statute of Limitations
A law known as the statute of limitations is in place in New Mexico to encourage timely claim filing for all wrongful death lawsuits. This law imposes a strict deadline on the ability to file a claim that, if missed, could lead to the loss of your ability to seek financial compensation. Knowing your statute of limitations is critical to have a valid claim.
In New Mexico, the statute of limitations is three years from the date of the decedent's death. While there are rare exceptions to this rule, most claims cannot be filed after the statute of limitations expires. This makes it important to consult with an attorney as soon as possible about a potential claim in Roswell.
Call Our Roswell Wrongful Death Lawyers Today
If a loved one was killed in a personal injury accident that was caused by someone else's negligence or fault, the wrongful death attorneys at The Fine Law Firm are here to help your family fight for justice and fair financial compensation. We will guide you through each step of the legal process from start to settlement while making sure your family has everything it needs during this difficult time. Contact us online or call (505) 889-3463 today to request a free consultation.