Roswell Truck Accident Attorney
Truck Accidents in Roswell, New Mexico
Victims of truck accidents often suffer chronic, devastating injuries that follow them throughout their lives. In addition to the pain and injuries, there are usually exorbitant medical bills and a loss or change of job. If a truck accident left you or a loved one in this, or a similar situation, call the Albuquerque truck accident attorneys at The Fine Law Firm for help.
The Truck Accident Attorneys At The Fine Law Firm Are:
Respected, local New Mexico attorneys
Experienced in complex personal injury law
Successful at recovering millions on behalf of their clients
Our legal team knows the strict rules and regulations governing the trucking industry and will fight aggressively on your behalf for the full compensation you deserve. Call to meet with one of our Roswell attorneys today. We want to take the stress of a legal claim off of you so you can focus on your health and well-being.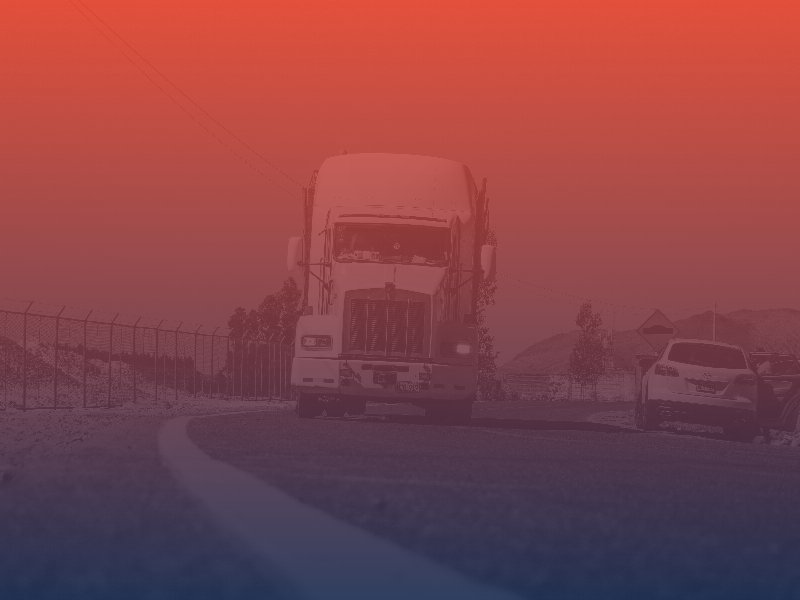 How Can a Roswell Truck Accident Attorney Help Me?
Truck accident claims are generally more complex and involve more serious injuries than other vehicle accidents. Trucking companies have larger insurance policies and teams of attorneys on their side. You need an experienced Roswell truck accident attorney on your side to stand up for your legal rights and ensure you receive the full amount of damages you need to cover your injuries and losses.
The truck accident attorneys at The Fine Law Firm will help you by:
Collecting all the accident-related evidence
Identifying and pursuing all liable parties
Ensuring you receive proper medical care and treatment
Hiring medical and financial experts to evaluate the extent of your injuries, and the cost of future treatment
Assessing your income loss and factoring in the loss of income due to your injuries throughout your lifetime
Fighting for a maximum truck accident settlement or a jury verdict
Schedule a free claim evaluation with one of our Roswell truck accident attorneys today. We never charge our clients upfront fees and only get paid when we win your claim.
Causes of Truck Accidents
Commercial trucks are large, carry heavy loads, and cannot stop as quickly as other vehicles. The federal and state governments heavily regulate the safety of the trucking industry, but accidents still happen. To avoid truck accidents, it is helpful to know their causes, such as:
Drowsy driving. Some truck drivers will drive beyond the point of safety due to delivery deadlines and traffic delays. Drowsy driving may slow down the truck driver's reflexes or result in a driver falling asleep at the wheel.
Mechanical failures. Faulty equipment or improper maintenance of a truck, including tire blowouts and tread loss, or faulty brakes, can easily lead to an accident involving one, or multiple vehicles.
Distracted driving. Truck drivers must meet a schedule and may regularly eat, text, talk on the phone, use their GPS, and the CB radio while driving.
Lack of training. Inexperienced drivers may not have the skills needed to maneuver a truck in inclement weather or make difficult turns.
Blind spots. Commercial truck drivers cannot see always see vehicles positioned in front of the cab, behind the driver's window, on the right side of the truck, or directly behind the driver.
Truck Accident Injuries and Compensation
Commercial trucks weigh significantly more than passenger cars, sometimes twenty to thirty times as much. This difference often results in catastrophic injuries to other motorists.
Truck accident injuries may include:
Head and brain injuries, including traumatic brain injury (TBI)
Back and neck injuries, including whiplash
Broken bones and fractures
Lacerations
Wrongful death
Due to the nature of truck accidents and the severity of injuries incurred by those involved, compensation may be significantly more than in other types of vehicle accidents. Compensation demanded generally includes, but is not limited to, the following:
Medical bills
Physical therapy and rehabilitation
Nursing care
Property damage
Lost wages
Loss of income
Pain and suffering
Wrongful death
Reach Out To Our Team Today
Truck accidents are traumatizing and a tremendous financial burden. It is imperative to work with skilled truck accident attorneys, like those at The Fine Law Firm, to ensure your legal right to compensation is protected. Contact us today to get help answering your questions and the guidance you need to start rebuilding your life.