Trucking accidents are often fatal. In 2017, 4,657 fatal vehicle accidents in the U.S. involved large trucks. The vast majority (82%) of those killed in trucking accidents were the occupants of passenger cars; however, hundreds of truck drivers lost their lives as well. If you lost your loved one in a fatal trucking accident in New Mexico, civil law may entitle you to financial compensation from the trucking company, an employer, a product manufacturer or another at-fault party. A successful Albuquerque wrongful death lawsuit could result in many types of financial benefits for you and your family during this difficult time.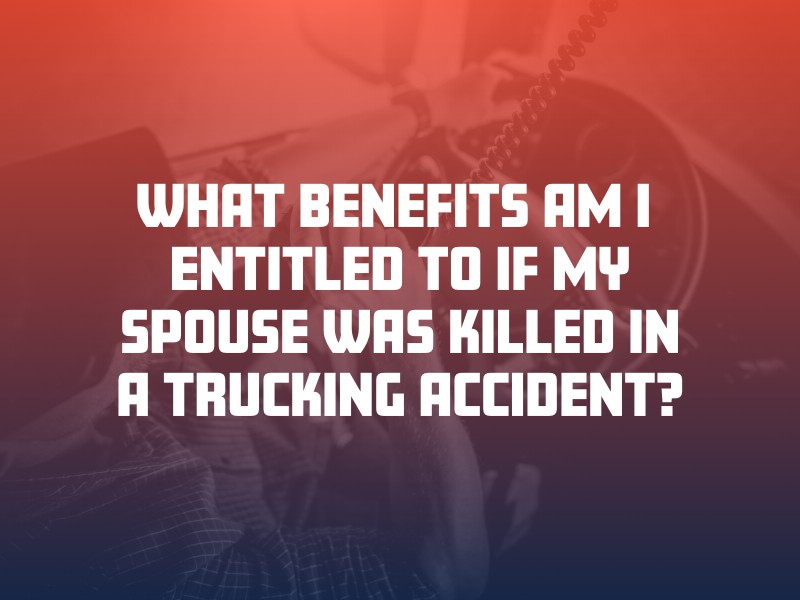 Reasonable Funeral and Burial Benefits
New Mexico's wrongful death law entitles grieving family members to recover the costs of the loved one's funeral and burial services, up to a reasonable amount. Most settlements place the value of reasonable funeral and burial expenses around $10,000. You may be eligible for more, however, if you can prove what you spent was reasonable or necessary.
Related Medical Bills
You could seek compensation for your spouse's medical bills from the day of the truck accident to the date of death. A settlement award or jury verdict could reimburse you for any emergency medical care, intensive care, surgeries, ambulance fees, x-rays, procedures, medications and hospital stays related to the truck accident leading up to your loved one's death.
Lost Wages
The law may entitle you to a compensatory award to make up for the income your household will lose due to your spouse's passing. Lost wages could take a considerable toll on your family if your spouse was the main breadwinner. Your lawyer can help you fight for a fair amount to reimburse not only the wages your spouse would have made from the day of the accident until now but also the wages he or she would have made in the foreseeable future. This projected amount can vary depending on your spouse's age, health and profession. You could also receive compensation for lost inheritance, if applicable.
Loss of Consortium and Mental Anguish
Loss of consortium is a damage award that pays surviving loved ones for the intangible losses related to losing someone close to them. These losses can include love, care, attention, companionship, spousal love, parental guidance, household services and ideas. Your family could also qualify for an additional award to compensate you (and your children, if applicable) for your mental anguish, grief and bereavement associated with your spouse's death.
Your Spouse's Pain and Suffering
If your spouse endured any physical pain, emotional suffering, fear, anxiety, trauma, depression, humiliation, stress or mental anguish from the date of the trucking accident to his or her date of death, you could receive a related recovery award. Calculating your spouse's pain and suffering up to the date of death will take assessing the types of injuries, severity of injuries and your loved one's apparent reaction to them. It may take testimony from injury experts to determine how much pain and suffering your spouse might have endured.
Pursue Maximum Compensation
Obtaining benefits for your spouse's death in a trucking accident takes filing the right type of claim. If your spouse was the truck driver on-duty at the time of the crash, you may be eligible for wrongful death benefits through New Mexico's workers' compensation system. If your spouse was not a worker, you may be able to recover through an insurance claim against the at-fault party instead. The party liable for your loved one's fatal accident could be the truck driver, truck company or another party.
An insurance claim might not result in a settlement offer large enough to compensate your family for a tragedy as significant as wrongful death. Hire an New Mexico personal injury attorney to help you decide if and when to take your case to trial instead of settling. A wrongful death trial could obtain the results your family needs to pick up the pieces and move forward. You will need to prove fault to obtain death benefits during a wrongful death civil suit, however. A lawyer in New Mexico can help you with your claim and the pursuit of maximum compensation.