Clovis Car Accident Lawyer
When you or a loved one suffer injuries in a car accident through no fault of your own, you may be entitled to compensation from the at-fault party. The skilled Clovis car accident attorneys at The Fine Law Firm will help you fight to get the money you need and deserve.
The Fine Law Firm is:
Committed to fighting for the rights of car accident victims;
Knowledgeable in all laws and regulations regarding roadways; and
Experienced and successful in car accident negotiations and litigation.
Our car accident attorneys will work to meet and exceed your expectations. Contact our office to schedule a free, no-obligation case evaluation today. One of our attorneys will gladly answer your questions and guide you through the car accident claim process.
How Can a Clovis Car Accident Attorney Help Me?
A Clovis car accident attorney, like ours at The Fine Law Firm, will evaluate and assess your claim to ensure you receive compensation that covers all of your accident-related injuries and losses both now and in the future. The Fine Law Firm will also prepare your car accident claim by:
Reviewing police reports of the accident;
Interviewing witnesses;
Hiring medical and accident reconstruction experts when needed;
Visiting the accident scene to gather evidence;
Evaluating medical records and injury reports; and
Handling all insurance company interactions on your behalf.
The New Mexico car accident attorneys at The Fine Law Firm will also keep you updated with progress reports throughout your claim and promptly return your phone calls and emails. Call for your appointment today. If you cannot come to us, we will travel to a location more convenient for you.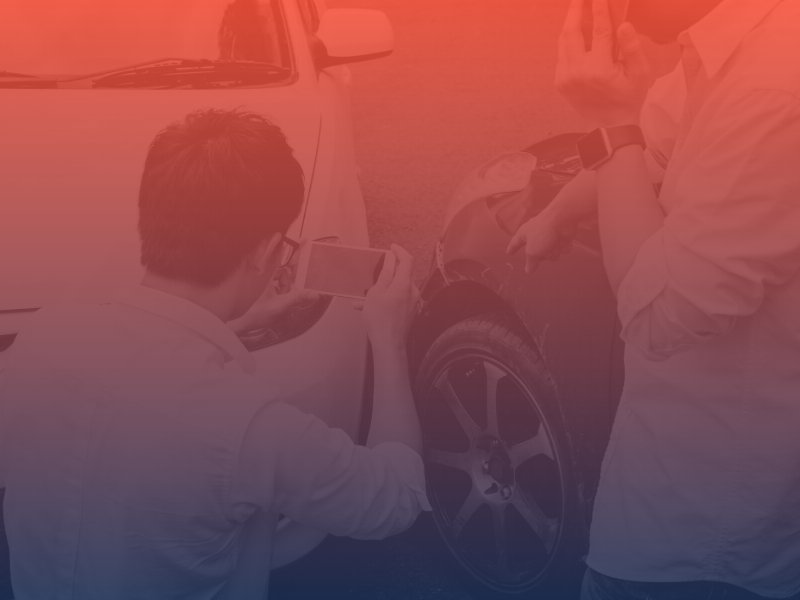 Common Types of Car Accidents
Several types of car accidents regularly occur in Clovis, and not all of them involve two passenger cars. Single-vehicle accidents, such as a car hitting a pothole and veering off the road, can also cause serious injuries. In addition, car accidents can involve the following:
Trucks;
Delivery trucks
Buses
Public transit vehicles
Ubers and Lyfts (rideshare vehicles)
Motorcycles;
Bicyclists; and
Pedestrians.
Motor vehicle accidents can take the form of rollovers, rear-end collisions, T-bone accidents, hit-and-runs, sideswipes, or head-on collisions. If you get injured in any type of motor vehicle accident in Clovis, you may be entitled to financial compensation.
Why Do Car Accidents Happen in Clovis?
If you get injured in a car accident, you or your lawyer must determine the cause of the crash before you can file an insurance claim. This is how the insurance system works in New Mexico. You must identify the at-fault party, or defendant, before you can file. Most car accidents are caused by human errors, such as negligent and reckless drivers.  The most cited reasons for car accidents are:
Distracted driving;
Drowsy driving;
Road rage or aggressive driving;
Inclement weather or driving too fast for weather conditions;
Defective vehicle equipment;
Hazardous road conditions; and
Construction.
If you believe that another driver is at fault for causing your car accident, his or her insurance company may be financially responsible for your losses. If a road defect caused your accident, on the other hand, you may have a case against the government in Clovis. A third option is an auto manufacturer if a defective part caused the crash. Our attorneys can provide an in-depth investigation into your automobile accident to determine its cause.
Car Accident Injuries
Car accident injuries vary widely depending on the vehicles involved, conditions, and parties. However, any car accident has the potential to cause injuries and disruption to a victim's life. Thousands of car accident victims seek treatment from hospitals and emergency rooms each year. Sadly, many of these victims do not survive their injuries. The forces exerted on a victim in an auto accident can cause a wide range of serious injuries, including:
Amputation;
Neck and back injuries;
Fractured or broken bones;
Burns;
Rib and chest injuries;
Head and brain injuries, including traumatic brain injuries (TBI);
Crushing injuries;
Eye injuries;
Neck and spine injuries, including paralysis;
Whiplash; and
Wrongful death
No matter what kind of injury you or a loved one was diagnosed with after being involved in a car accident in Clovis, you may be eligible for financial compensation. Filing an insurance claim or personal injury lawsuit against one or more parties could pay for your past and future medical bills, among other losses. Collecting fair compensation is especially important if you have suffered a catastrophic injury that will require expensive medical care in the future.
Is New Mexico a Fault or No-Fault State?
New Mexico is a fault car insurance state. Under this insurance law, all drivers must carry a minimum amount of liability insurance. This type of car insurance pays for the injuries and losses of others, such as hospital bills and vehicle repair costs. The required amounts of insurance are currently $25,000 per person and $50,000 per accident in bodily injury insurance, plus $10,000 in property damage insurance.
After a car accident, a victim will file a claim with the insurance company of the at-fault party. The insurance company will conduct an investigation to determine fault. If it agrees that its policyholder caused the crash, it will offer a settlement to the victim to resolve the claim. If it does not agree, it may deny the claim or offer a smaller settlement (after subtracting the victim's degree of fault for the crash from the value).
To obtain a just amount in financial compensation during an insurance claim in Clovis, you or your lawyer must prove that the other driver is to blame. This requires a "preponderance of the evidence," or clear and convincing evidence of fault. In a no-fault state, on the other hand, you would seek compensation from your own car insurance company, regardless of fault.
What Is New Mexico's Comparative Fault Law?
If an insurance company tries to blame the claimant for a car accident, the comparative negligence law may come into effect. According to New Mexico's pure comparative negligence law, a claimant can be found at fault for an accident and still recover financial compensation for his or her injuries. However, the value of the settlement will be reduced by an amount equivalent to the plaintiff's percentage of fault. With 40 percent of fault allocated to the plaintiff, for example, his or her settlement would be reduced by 40 percent.
In a modified comparative negligence state, a plaintiff cannot be allocated over a certain percentage of fault and still be eligible for financial compensation. Most states with this type of law cap it at 49 to 51 percent of fault. Since New Mexico is one of 12 states that follow pure comparative negligence laws, however, a plaintiff can be any percentage to blame – even 99 percent – and still be eligible for the remaining percentage of financial compensation from the defendant.
10 Steps to Take After a Car Accident
Many crash victims fail to realize that the things they do – or don't do – can affect their insurance claims. Car insurance companies will look for any reason to deny coverage or reduce a claimant's payout. This includes mistakes the victim makes immediately after a car accident, such as confessing fault or failing to see a doctor right away. It is important to try to take the following steps in the aftermath of a crash to protect your rights:
Pull over immediately at the scene of the collision. Put your hazard lights on and move your disabled vehicle out of the road, if you can.

Use your cell phone to call 911 and report the accident. Crash reporting is a requirement after accidents with injuries, deaths or over $500 in damage.

Exchange names, contact information and insurance companies with the other driver. Write down the other vehicle's VIN, as well.
Write down the names and phone numbers of any passengers or eyewitnesses. Eyewitness statements can provide valuable evidence against the at-fault driver
Take photographs of the scene of the accident. Capture shots of the damaged vehicles, any debris in the road and the scene as a whole.
Tell your side of the story to the police, but don't admit fault. Even if you believe you caused the crash, wait for an investigation.
Go to a hospital without delay for professional medical care. Waiting to see a doctor could hurt your ability to receive insurance benefits.
Obtain copies of your medical records and the police report. You must know the basic information about your crash before filing an insurance claim.
Contact the other driver's insurance company to file an initial car accident claim. Do not agree to give them a recorded statement or sign anything until you've spoken to an attorney.
Before accepting a settlement, call a car accident attorney in Clovis for a free consultation about your legal options.
An attorney can make the recovery process easier after a car accident, from investigating your crash and identifying the defendant(s) to connecting you to the best doctors in Clovis for your care. A lawyer will make sure that you and your family have everything you need to move forward from a car accident.
Car Accident Compensation
There is a limited amount of time to file a lawsuit and recover damages for car accident injuries. This time varies according to the parties involved in the accident. The kinds of compensation victims may pursue generally include:
Medical bills;
Property damages;
Pain and suffering;
Lost wages;
Loss of earning potential;
Mental and emotional trauma;
Disability;
Loss of enjoyment of life; and
Wrongful death.
To learn more about how long you have to file your car accident claim, call The Fine Law Firm. Never settle your claim without having it reviewed by an experienced car accident attorney. You may sign away your right to the compensation you truly deserve.
How Long Do You Have to File a Claim?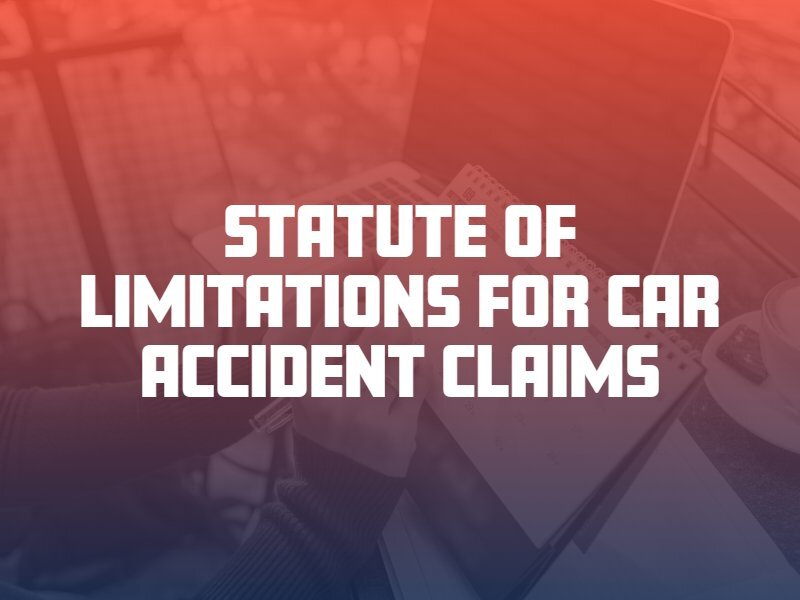 Each state has a different statute of limitations on car accident cases. The statute of limitations is a law that places a time limit on the ability to file a claim. In New Mexico, the statute of limitations is three years from the date of the car accident, with some exceptions. If you fail to file within three years, you may lose the right to recover any financial compensation from a defendant.
One exception to the law is the discovery rule. If a plaintiff does not discover his or her injuries immediately, the clock on the statute of limitations won't start ticking until the date of discovery or the date that he or she reasonably should have discovered the injury. For example, if a traumatic brain injury is not diagnosed until two days after the accident, the statute of limitations clock will not begin until two days after the crash date.
Another exception is if the injured victim is a child under the age of 18. In this circumstance, the clock will not start counting down until the victim turns 18. This gives most injured minors until age 21 to file a car accident claim in New Mexico. You may have less than three years to file, however, if you wish to bring a case against the government. It is important to speak to an attorney as soon as possible about a potential car accident claim to avoid missing your deadline.
Contact a Clovis, New Mexico Car Accident Attorney Today
If you or someone you love has been injured in a recent car accident in Clovis, New Mexico or the surrounding area, don't hesitate to contact The Fine Law Firm for a free case consultation. One of our attorneys will meet with you in person or over the phone to listen to your story and offer legal advice. If we believe your case has merit, we may offer to represent you in the fight for justice and maximum financial compensation. Call (505) 889-3463 today for a free, no-obligation case evaluation.