Rio Rancho Workplace Accident Attorney
Workplace Accidents in Rio Rancho, New Mexico
If you or a loved one suffered injuries in a workplace accident, the attorneys at The Fine Law Firm might be able to help. Our Rio Rancho workplace accident attorneys are experienced and knowledgeable in workplace injury laws and qualified to help you determine your best course of action.
The Fine Law Firm Offers Our Clients:
Compassionate support from a multi-generational, local law firm
Effective, proven legal representation
Aggressive protection of workers' legal rights in all legal matters
Contact our office at any stage of your workplace accident claim to discuss your circumstances. Meeting with one of our New Mexico workplace accident attorneys for a case evaluation is free. There are deadlines to file workplace accident claims, so do not delay.
What a Rio Rancho Workplace Accident Attorney Can Do to Help
Workplace accident attorneys, like those at The Fine Law Firm, are an enormous benefit to injured workers. Not only do they help workers avoid unnecessary, costly delays in their accident claims, but Rio Rancho workplace accident attorneys also do the following:
Determine if you are eligible for workers' compensation or a personal injury claim
Determine liability for your work injury, whether that is your employer or a third party
Calculate your benefits and damages, including pain and suffering for a personal injury claim
Negotiate a settlement
File an appeal if there is a workers' compensation claim denial
Take your case to trial
At The Fine Law Firm, we work continuously to build your case. We want you to recover the maximum compensation permitted under the law. Allow us to take the stress of your legal claim off of you so you can heal from your injuries.
Workers' Compensation
With a few exceptions, most employers carry workers' compensation insurance. This insurance offers medical and income-replacement benefits to employees who are hurt or become ill while performing job-related duties. Workers' compensation is federally mandated, but each state maintains its own workers' compensation program.
The premise behind workers' compensation is that injured workers easily get needed medical attention and income to recover from work-related injuries. In return, workers waive their right to file a personal injury lawsuit against their employers.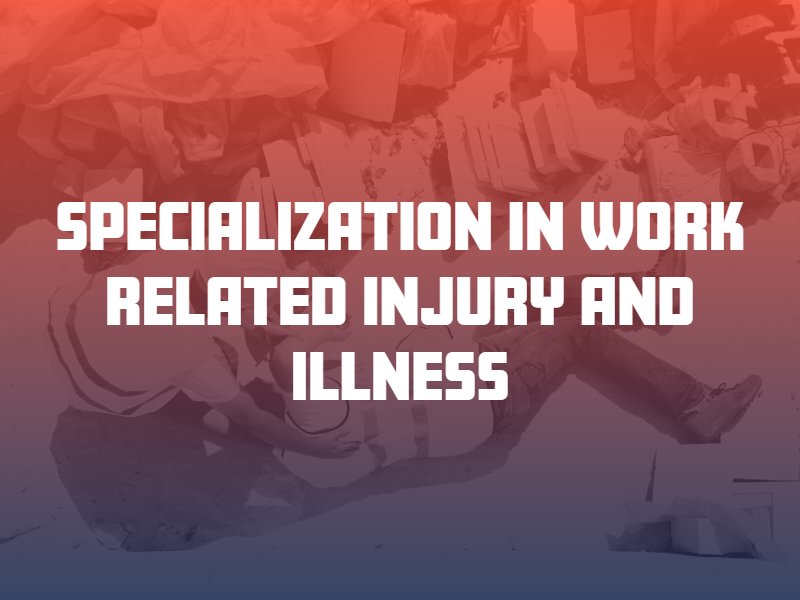 Workers' compensation benefits include injuries and illnesses that occur at-work or as a result of work, such as:
Injuries sustained on the employer's property
Injuries or ailments acquired as a direct result of work
Injuries suffered on another's property while performing job-related duties
Workers' compensation also applies to repetitive-stress conditions like carpal tunnel syndrome and occupational illnesses such as diseases linked to chemical exposure or toxic work environments.
Following these basic steps can protect the legal right to receive workers' compensation benefits:
Report the injury or illness as soon as possible to a designation supervisor
Seek medical attention at the employer-approved provider
Follow all medical instructions including attending a follow-up appointment
File the appropriate documentation complete and on-time
Third-Party Liability
There are times when more than one party is liable for a workplace accident. In these situations, an injured worker may be able to file a third-party liability claim. The following are possible third-party liability scenarios:
Manufacturer defects. Equipment malfunctions and harms a worker, or workers, in the area. The manufacturer may be liable for any injury.
Failure to provide proper safety. A contractor or subcontractor does not provide adequate safety equipment or gear. They could be liable for any accident and resulting injury.
Premises liability. A worker sustains an injury on someone else's property due to a known hazard on that property. The property owner may face a liability claim.
Workers may file third-party liability claims in addition to workers' compensation benefits. To learn more about the types of compensation available for your workplace accident claim, and if you qualify for a third-party claim, call The Fine Law Firm. One of our attorneys will meet with you and explain any legal routes you may have for recovery.
Get Help – Call The Fine Law Firm
At The Fine Law Firm, we are proud to serve New Mexico and our community. We want to help you through your healing process and get you back to your life again. Contact us today.