Rio Rancho Wrongful Death Lawyer
Losing a loved one due to the carelessness or recklessness of another person can make it even more difficult to cope with the loss. While nothing can right this wrong, your family may be able to obtain justice for your deceased loved one and financial compensation to help cover related expenses with a wrongful death claim.
At The Fine Law Firm, our Rio Rancho wrongful death lawyers can help you understand your legal options during this difficult and emotional time. We treat our clients like family; we will be there to guide you through every step of the claims process. Contact us to begin with a free case consultation.
Why Choose Our Rio Rancho Wrongful Death Lawyers?
Our attorneys have a 99 percent case success rate. We know how to get real results for our clients, even if this means taking a wrongful death claim to trial in Sandoval County.
We always put our clients first. You will receive one-on-one care and attention from your wrongful death lawyer, who will make sure you have everything you need.
We operate on a contingency fee basis. This means you will only pay your Rio Rancho wrongful death lawyer if your case results in financial compensation for your family's losses.
Do You Have a Wrongful Death Claim in Rio Rancho?
According to New Mexico Statutes, Section 41-2-1, the state's legal definition of wrongful death is a loss of life due to someone else's wrongful act, neglect or default. This may refer to intent to injure or kill your loved one, such as homicide, but it does not have to be a crime. Intent is not a requirement in the civil justice system as it is during a criminal case. Instead, it is enough to establish, based on a preponderance of the evidence, that someone else is responsible for causing your loved one's death.
A wrongful death claim can be based on any of the following:
Negligence, or the failure to act with proper care
Default (a negligent omission)
A reckless or wanton disregard for safety
Medical malpractice
Intent to commit a crime
Malicious intent to harm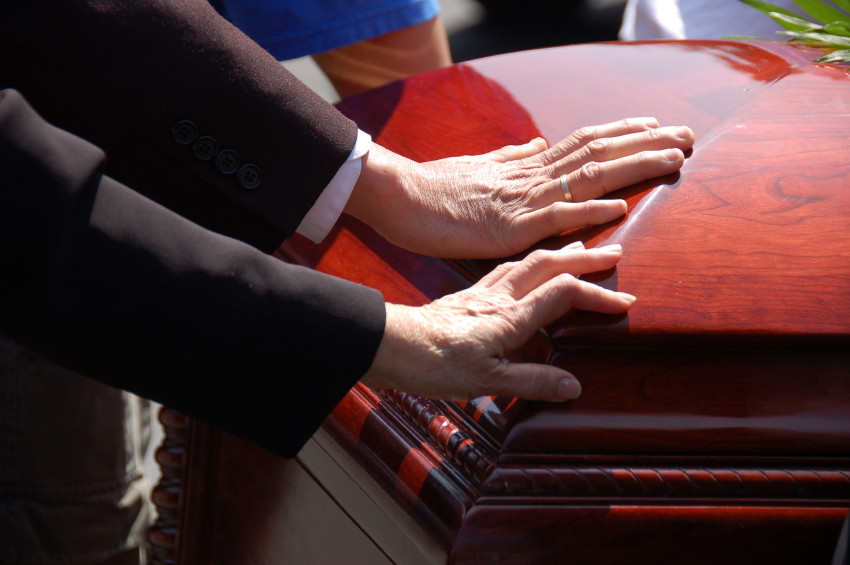 Most wrongful death claims in Rio Rancho are based on the legal doctrine of negligence. Proving negligence requires evidence that an accused party (known as the defendant) owed the deceased person (decedent) a duty of care, breached or violated this duty, and caused the fatal injury or illness. A preponderance of the evidence means that the filing party (plaintiff) must provide enough evidence to establish these elements as more likely to be true than not true.
Common Types of Wrongful Death Claims in Rio Rancho
If you have reason to suspect that one or more parties had a legal obligation to prevent your loved one's death, you may have grounds to file a wrongful death claim – no matter what specific circumstances caused the death. However, certain types of fatal accidents lead to wrongful death claims in Rio Rancho more than others.
Common examples include:
Bicycle accidents
Medical malpractice
Motorcycle accidents
Pedestrian accidents
Premises liability accidents
Product defects
Slip and fall accidents
Swimming pool accidents
Workplace accidents
Our Rio Rancho wrongful death lawyers have experience handling many different types of fatal injury cases. Our law firm has represented individuals and families throughout New Mexico for more than 40 years. We can help if your loved one lost his or her life in virtually any type of accident in Rio Rancho or the surrounding area.
Who Can Be Held Liable?
An attorney at The Fine Law Firm can investigate your loved one's death to search for signs of negligence or fault. If someone else reasonably should have prevented the fatal accident, that person or party may be held liable – legally and financially responsible – for the wrongful death.
Liable parties may include:
A motor vehicle driver
A trucking company
An employer
A property owner
A product manufacturer
A health care provider
A nursing home
The government
The liable party in your wrongful death case will depend on the circumstances surrounding your loved one's death. Some cases have more than one defendant. An attorney can conduct a comprehensive investigation, complete with interviewing witnesses and hiring experts, to determine who or what caused your loved one's death.
What Damages Can I Recover From a Wrongful Death Claim?
Wrongful death is a terrible tragedy that can never be made right with financial compensation alone. A wrongful death claim in Rio Rancho, however, can provide justice for the decedent by holding someone accountable in addition to financial relief. A successful claim could make it easier for surviving family members to pay for related costs and plan for the future.
The compensation, or damages, that may be available include:
Reasonable funeral and burial expenses
Medical costs associated with the fatal injury or illness
Loss of the decedent's wages and future potential earnings
The decedent's pain and suffering from the accident to the time of death
Survivors' mental anguish and loss of consortium
Discuss the potential value of your wrongful death claim with an attorney at The Fine Law Firm before accepting a settlement offer from an insurance corporation. While an insurer may try to take advantage of your family to protect its own profits, your attorney will want you to secure maximum financial compensation and fight to achieve the case results you deserve.
New Mexico Statute of Limitations
A law known as the statute of limitations in New Mexico places a strict time limit on a plaintiff's ability to file a wrongful death claim. New Mexico Statutes, Section 41-2-2 gives plaintiffs three years from the decedent's date of death to file this type of lawsuit with the civil courts. If this filing deadline is not met, the courts will most likely refuse to hear the case. This is why it is essential to contact an attorney as soon as possible about a potential claim.
Contact Our Rio Rancho Wrongful Death Attorneys Today
If someone you love recently passed away in a traumatic accident, we at The Fine Law Firm want to extend our sincerest condolences. We understand what you are going through during this extremely difficult time and wish to help. Our Rio Rancho wrongful death attorneys can review your case and listen to your story for free during an initial case consultation.
If we believe your case has merit, we can guide your family through every phase of the legal process with personalized and compassionate legal services. Call (505) 889-3463 or send us a message today to request a meeting with a wrongful death lawyer.