If someone else injured you in New Mexico, the burden of proof will rest on your shoulders. It will be your responsibility to prove another person's fault for causing your injuries and losses. Only then may you recover financial compensation from the at-fault party or defendant. Proving a personal injury claim requires clear and convincing evidence that the defendant more likely than not caused your accident. Collecting the right evidence is key to winning a car accident claim in Albuquerque.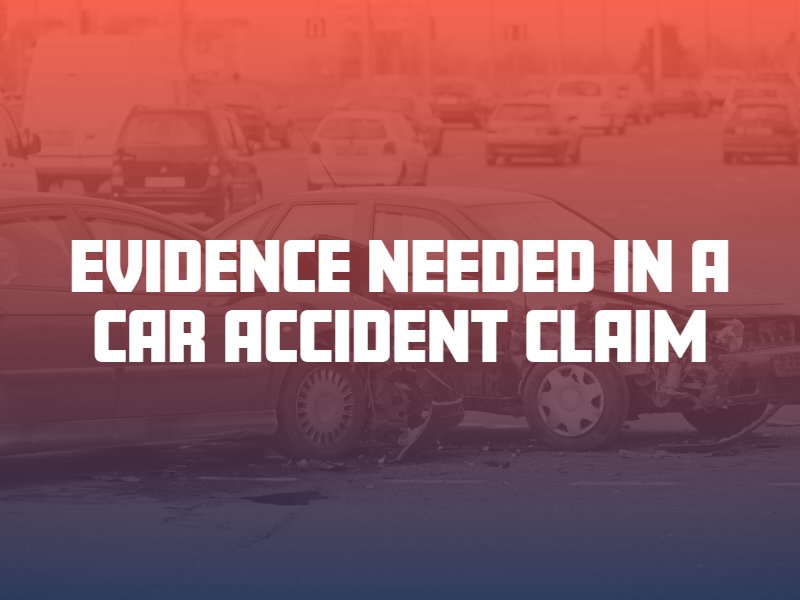 Police Report
Start by obtaining a police report. Call 911 from the scene of your car accident to request an official report. While it is only a legal requirement to call the cops if your car accident causes personal injuries, deaths or more than $500 in property damages, calling for a more minor accident could be important for documentation. The police can help you establish key facts, such as the time, location and date of the accident, as well as the information of the other driver. If the other driver broke a traffic law, calling the police can also result in a citation you can use as evidence.
Medical Records
Go to a hospital in Albuquerque immediately after a car accident. Car insurance companies need to verify that you did what you could to mitigate your injuries by seeing a doctor right away. Going to your primary care provider or a hospital in Albuquerque can also create a thorough medical record of your personal injuries and related health care expenses. Keep all documents related to your medical care, including test results, x-rays and scans, your official diagnosis, letters from your doctor, prescriptions, and bills. These can help you prove your injuries during your car accident claim.
Eyewitness Accounts
Ideally, you will speak to eyewitnesses while still at the scene of your car accident. Ask for the names and contact phone numbers of anyone who saw the collision occur. If you are too injured to complete this step, have someone you trust speak to eyewitnesses for you. The police may also take care of this task if you call 911. Eyewitness accounts of how or why the collision occurred can allow investigators to piece together who is liable for damages.
Photographs and Video Footage
Another task you will ideally be able to complete while at the scene of your crash is to take photographs and videos. You can also return to the scene of your car accident as soon as possible to take pictures. If you can, take photographs of all damaged vehicles, any other property damage and the scene of the crash. Visit nearby residences and businesses to find out if any video surveillance footage of the crash exists. Photographs and videos can serve as hard evidence against the other driver.
Proof of Losses
Before an insurance company in New Mexico will accept your claim and offer benefits, it will ask for proof of losses. You must completely fill out the Proof of Loss Form given to you by the insurer, as well as submit any related documentation, records and evidence supporting the amount you are seeking from the insurer. Collect medical bills, pay stubs, vehicle repair estimates and receipts to prove the full value of your claim.
Expert Testimony
Increase the chances of a successful insurance claim or personal injury lawsuit in New Mexico by hiring an expert to testify on your behalf. Experts are more common in personal injury lawsuits than insurance claims. You can work with a car accident attorney in Albuquerque for help hiring the right expert for your particular case.
A medical expert, for example, can testify in regard to your injuries and how they will impact the rest of your life. A crash reconstructionist can demonstrate how the car accident occurred and who is at fault. Hiring an expert could strengthen your claim and increase the odds of achieving a settlement or positive verdict. Work with a lawyer for help gathering multiple forms of evidence to support your car accident claim.