Alamogordo Truck Accident Attorney
When you or a loved one suffer injuries in an accident involving a commercial truck, you need an truck accident lawyer by your side experienced in handling truck accident cases. The Alamogordo truck accident attorneys at The Fine Law Firm are ready and able to tackle your accident claim and help you get back on your feet again.
At The Fine Law Firm, our Alamogordo truck accident attorneys are:
Skilled in handling truck accident claims and litigation;
Aware of insurance company tactics used to keep victim settlements low; and
Available to our clients after hours and on weekends.
Call us today to learn more about your legal options and the potential for compensation. Your initial case evaluation is free, and there is no obligation on your part.
How an Alamogordo Truck Accident Attorney Can Help You
Truck accident claims need a thorough investigation. An Alamogordo truck accident attorney from The Fine Law Firm will investigate your claim by:
Gathering all available evidence including, but not limited to, the black box data, trucking and maintenance logs, inspection records, employee training records, and traffic camera footage;
Identifying all potentially liable parties;
Determining all possible sources of compensation; and
Hiring any needed experts to review the evidence.
An attorney from The Fine Law Firm will use all of this information to build your claim and present a strong case for compensation. Most truck accident claims settle before trial. Those claims that do not settle go before a judge and jury.
At The Fine Law Firm, our truck accident attorneys are trial-ready at all times. Insurance companies know that we will face them in court to procure fair and just compensation for our clients.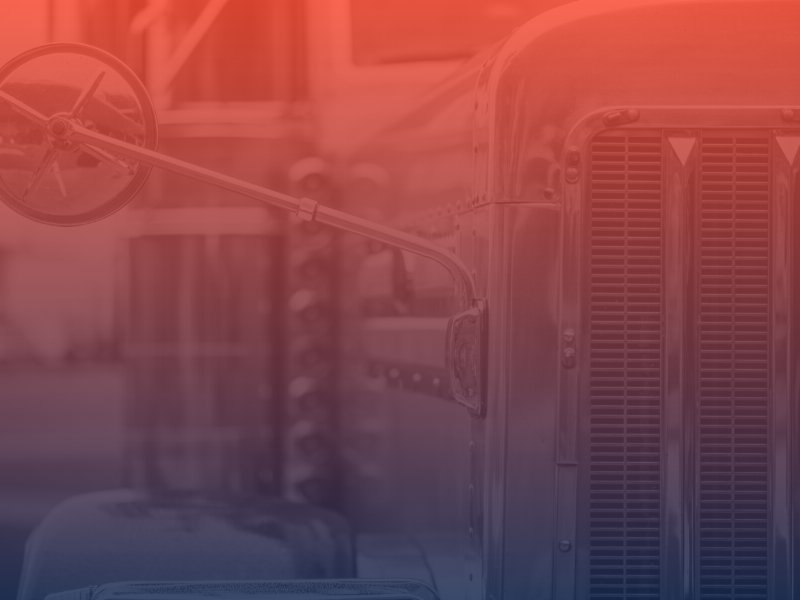 Common Reasons for Truck Accidents
Truck accidents may be the result of any number of factors. Some of these directly involve the truck driver, including:
Prescription or illicit drug use;
Speeding;
Unfamiliar with the roadway;
Texting, using the GPS, or eating while driving; and
Fatigue.
Truck accidents may also arise from the following issues:
Mechanical failure;
Poor maintenance;
Construction setup;
Poor training; and
Improper loading of cargo.
Liability in a truck accident can fall onto multiple parties. Potential defendants may include:
The driver;
The driver's employer;
The trucking company;
Any third-party contractors; and
Manufacturers of defective truck parts or systems.
Each of these parties is likely to carry their own insurance policies, thus serving to complicate a truck accident claim further.
Truck Accident Injuries and Compensation
The size and weight of commercial trucks increase the chance of severe bodily injury and wrongful death to anyone involved in truck accidents. Truck accidents result in some of the most severe injuries common to vehicle collisions such as:
Head and brain injuries, including traumatic brain injury (TBI);
Spinal cord injuries, including paralysis;
Broken bones; and
Internal injuries.
These injuries require significant compensation to cover a victim's current and future medical expenses and losses. The victim of a truck accident may pursue damages for the following:
Medical bills, current, and future;
Related surgeries, rehabilitation, and home modifications;
Nursing and long-term care;
Lost income;
Loss of earning potential;
Pain and suffering;
Mental and emotional trauma;
Disfigurement and scarring;
Loss of enjoyment of life; and
In the event of the loss of a loved one, wrongful death.
The court may award punitive damages in extreme situations. Punitive damages are a form of damages intended to financially punish defendants for intentionally reckless or negligent acts and deter similar future behavior.
Never accept a settlement offer without first learning the value of your truck accident claim. The Albuquerque truck accident attorneys at The Fine Law Firm will use their experience to pursue the full value of your claim and strive to meet your needs and expectations. We want to ensure you receive fair treatment from the insurance companies.
Call The Fine Law Firm today. One of our truck accident attorneys will answer your questions, explain your legal options, and make sure you are getting the medical care you need. We also serve clients based in Gallup, Santa Fe, Farmington, and more.