If you get injured in an accident in New Mexico and wish to file a personal injury claim, avoid the use of all social media apps and platforms while your case is pending. Social media content can be used against you by an insurance company to disprove what you are claiming – such as to argue against the severity of your injuries or how they occurred. Protect yourself by staying off of social media entirely until your case is resolved.
Social Media Can Be Used as Evidence Against You
During a personal injury claim, the injured party (plaintiff) has the burden of proof. The other side of the case, the defendant, has the chance to present evidence and testimony in his or her defense. The defendant's goal is to prove that the plaintiff did not meet the burden of proof, which is a "preponderance of the evidence," or more likely to be true than not true.
When investigating your accident and injury claim, an insurance corporation will look for reasons to deny liability (financial responsibility) for your losses. Insurance companies prioritize their own bottom lines in claims, not a victim's financial recovery. In an effort to diminish or eliminate your payout, an insurance carrier may access your social media accounts to search for evidence to use against you.
Social media content is admissible as a form of evidence in the courts if the information is authentic (credible) and relevant to the case. According to New Mexico's Rules of Evidence, social media communications can be admitted as evidence in court proceedings as long as they are authenticated first. This means anything you post, message or send to others via social media could be used against you during a personal injury claim.
Tips for Social Media Use During a Personal Injury Case
An insurance company's investigation into an injury claim could involve accessing your social media accounts – including Facebook, Instagram, TikTok, YouTube, Snapchat and dating apps. The insurer can be given the legal right to access public information posted on these sites as well as your private messages. Then, the insurer could use social media content in various ways, such as: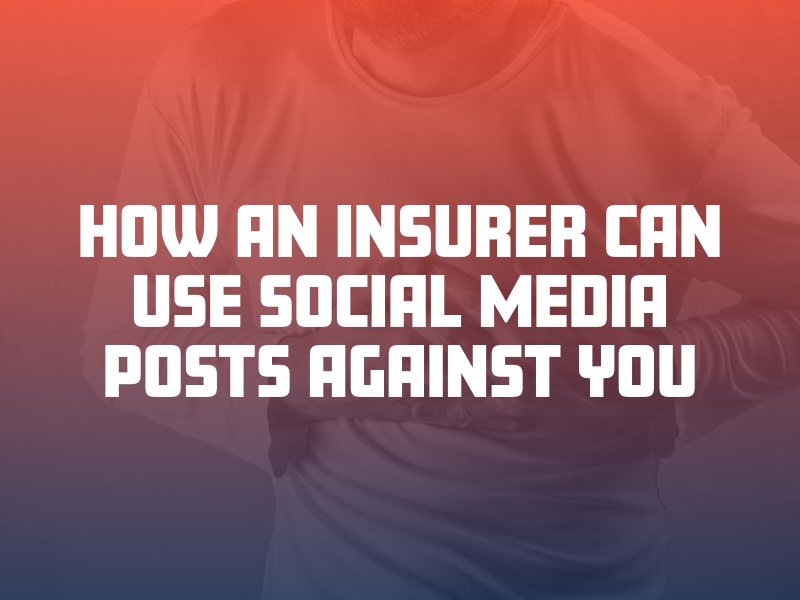 Evidence of activities: location check-ins, status updates or photos that show you engaging in activities could be used to challenge your claims regarding the extent or severity of your injuries.
Photographs and videos: casual posts that may not seem connected to your personal injury case, such as pictures of you and your friends at a restaurant, could be used to argue against a pain and suffering or emotional distress claim.
Statements and comments: anything posted – including statuses, comments and private messages – could weaken your case if they contradict statements you have made to the insurer, such as the timeline of an accident.
Since it is difficult to predict how the other side of a personal injury case might twist your social media activity around to use against you, the best practice is to stay off of social media sites entirely while your case is underway. Until the case has been resolved and a settlement or jury verdict has been reached, log off of or delete all of your social media accounts to protect your rights. When in doubt, do not post. Contact a personal injury lawyer in Albuquerque for legal advice and counsel immediately after your accident.