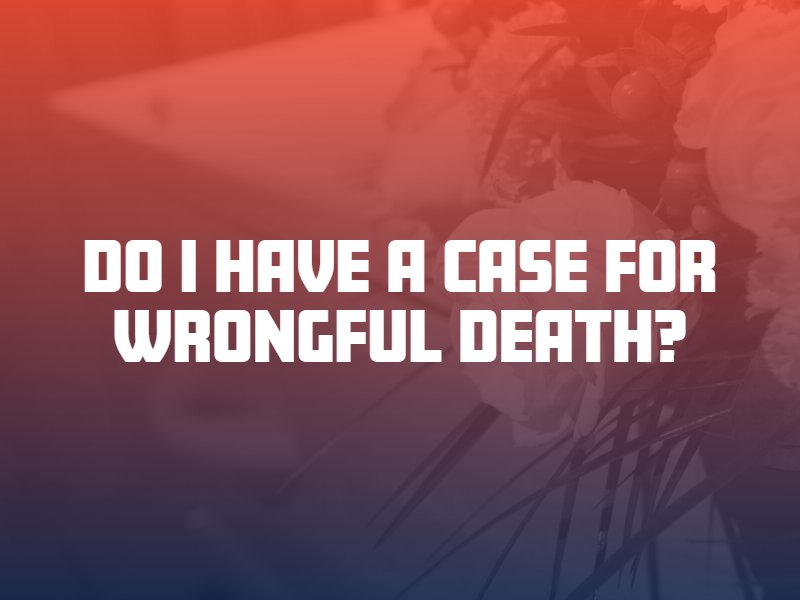 Not all deaths are unpreventable. Some occur due to negligence, carelessness or criminal acts. If you lost a loved one in an accident, crime or under suspicious circumstances, New Mexico's civil laws may give you grounds to file a wrongful death claim. This is a cause of action that could provide you and your family members with compensation for related damages, such as pain and suffering or funeral expenses. Discuss whether you have a case for an Albuquerque wrongful death attorney after reviewing New Mexico's related laws.
New Mexico's Definition of Wrongful Death
The precise definition of wrongful death differs from state to state, but the general legal theory remains the same. If someone negligently or intentionally causes another person's death, the deceased individual's surviving family members and/or estate could be eligible for financial compensation. New Mexico's legal definition of wrongful death (section 41-2-1) is a death arising from another person's wrongful act, neglect or default. This can describe many acts and omissions that a reasonable and prudent person or party would not commit under similar circumstances.
Elements Required to Bring a Claim
Although each wrongful death case is unique, most must meet the same elements of proof to succeed in New Mexico. Most wrongful death claims center on the legal theory of negligence. Negligence is a breach of duty of care owed to someone else, such as the deceased party in a wrongful death suit. Bringing a wrongful death claim on the basis of negligence requires proof of four main elements.
Duty of care owed by the defendant. The person allegedly at fault for the wrongful death (defendant) must have owed the decedent a legal duty of care, such as the duties a physician owes his or her patients.
A breach or act of negligence. The defendant failed to fulfill his or her duties of care to the decedent in some manner, such as through an act of recklessness or negligence.
A connection between the breach and the death. The plaintiff's attorney must be able to establish a causal link between the defendant's breach of the duty of care and the victim's death. Evidence must show the death would not have occurred were it not for the defendant's action or omission.
Damages sustained. Finally, the plaintiff must have compensable damages. This could refer to damages sustained by the deceased individual and his or her family depending on the claim.
A family in New Mexico may be able to bring a wrongful death claim against many different defendants: a driver, vehicle manufacturer, employer, company, government agency, property owner, dram shop or another party. Anyone guilty of breaching a duty of care to the decedent, resulting in the accident or injury that caused the decedent's death, may be liable for the fatality and the family's related damages.
Wrongful Death Statute of Limitations in New Mexico
You may be able to bring a wrongful death claim in New Mexico if your situation meets the burden of proof described above, you file by the state's deadline and you are an eligible plaintiff. The state's wrongful death law limits the ability to file only to the personal representative of the deceased person's estate. A surviving spouse is often the personal representative, but this task can go to other parties as well. The courts may appoint one if the deceased person did not name a representative in a will. The personal representative may file on behalf of other surviving family members.
The statute of limitations to file a wrongful death cause of action is three years from the date of the victim's passing in New Mexico. This law will bar any claim filed in the county courts more than three years after the date of death, with very few exceptions. It is important to speak to a lawyer as soon as possible about a potential wrongful death claim so you do not miss your statute of limitations to file. A New Mexico personal injury lawyer can confirm whether you have a wrongful death case and walk you through the related laws, if so.