No settlement or judgment award, regardless of value, can make up for the loss of your loved one's life. Pursuing a wrongful death claim, however, is about more than money – it gives your loved one a voice in the civil justice system and can hold a wrongdoer accountable. Finding out how much you can sue for a wrongful death lawsuit in Albuquerque can help you and your family avoid settling for less than you deserve.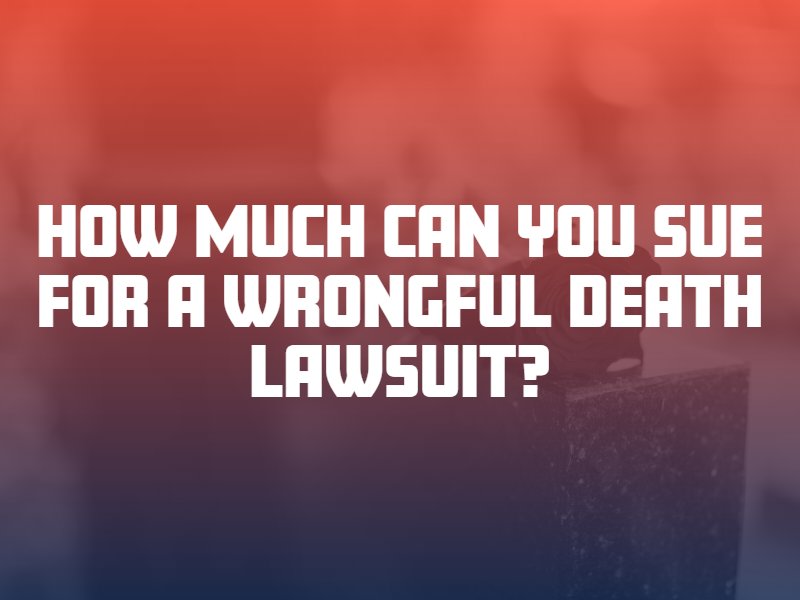 Average Wrongful Death Settlement
Many families who seek advice from attorneys ask what the average settlement amount is for a wrongful death lawsuit. However, this number does not exist. There is no average settlement amount that accurately depicts what all wrongful death cases are worth. This is because each case is unique. While you can browse past wrongful death case results for an idea of what is possible, only an attorney can tell you how much your particular case is worth, and only after an in-depth analysis of all of the facts.
Types of Damages Available
One way in which your family may be able to estimate the value of your wrongful death lawsuit is by identifying all of the losses that you can include on your claim – both economic and noneconomic. Making a list can help you understand what financial compensation, or damages, may be available. Your family could be eligible for the following damages:
Reasonable funeral and burial costs
Medical bills for the final injury or illness
Lost income and employment benefits
Lost financial contributions and inheritance
Lost love, companionship, guidance and counseling
The decedent's pain and suffering endured before death
Surviving loved ones' mental anguish and emotional distress
You may need an attorney's assistance to create your list based on the laws in New Mexico and what you are able to claim. A wrongful death attorney in Albuquerque can carefully review your case, help you understand the compensable losses suffered by your deceased loved one and your family, and negotiate a fair wrongful death settlement from an insurance company on your behalf.
Factors That Can Impact Your Settlement Amount
Once you have your list of compensable losses, your attorney can help you understand the factors that may impact the value of your wrongful death lawsuit. Many different factors can determine the final amount that your family receives if your wrongful death lawsuit ends in a settlement or judgment award. Some of the most common factors that affect a wrongful death lawsuit are:
Whether the case settles or goes to trial
The age of the decedent at the time of death
The decedent's income and earning capacity
The number of surviving loved ones
The number of defendants
The defendant's actions
Insurance policy limits
A wrongful death attorney can evaluate your case and help you build a strong argument for maximum financial compensation. Your lawyer will know when to accept a settlement agreement from an insurance company and when to move your case to a trial.
Who Is Eligible for Financial Compensation for Wrongful Death?
In New Mexico, only certain parties are allowed to recover financial compensation through a wrongful death lawsuit. Any settlement or jury verdict received for financial damages in this type of lawsuit will be held by the deceased individual's estate. There, it can be used to pay off any of the estate's debts, such as outstanding tax debts. Any remaining amount will be held by the estate for the benefit of certain surviving family members, including:
A surviving spouse
Children or grandchildren
Parents
Siblings
If there is a surviving spouse and no children, the spouse will receive 100 percent of the damages. If there are children or grandchildren, half of the damages will go to the spouse and the other half will be divided among the children. If the decedent has no spouse or children or is a minor under the age of 18, the parents will receive the damages. If none of these parties exist, the decedent's siblings can keep the damages. Get legal help with your wrongful death lawsuit for more information.