Las Cruces Wrongful Death Attorney
At The Fine Law Firm, our attorneys understand how painful the unexpected death of a loved one is for surviving family members. We recognize that it is even more difficult to come to terms with a loss if you suspect that someone else is to blame. In this scenario, your family may be entitled to financial compensation from the person or party responsible for causing the death.
Our Las Cruces wrongful death lawyers are passionate about giving a voice to those who can no longer speak for themselves. We can help you hold one or more parties accountable for causing or contributing to a fatal accident in New Mexico. Call (505) 889-3463 to request a free, no-obligation wrongful death case evaluation.
Why Choose Us?
At The Fine Law Firm, we treat our clients the same way we would treat our own family. We will handle your wrongful death claim with the utmost care, respect and attention to detail.
Our law firm has been in business for more than 40 years. In that time, we have earned local respect and national recognition for our exceptional customer service and case results.
We have reasonable fees and operate on a contingency fee basis. This means you will pay us nothing unless your wrongful death claim results in financial compensation.
What Is a Wrongful Death Claim?
New Mexico's definition of wrongful death according to Section 41-2-1 of the New Mexico Statutes is the death of one person caused by the wrongful act, neglect or default of another. A wrongful act can describe recklessness, a wanton disregard for the safety of others or intent to harm. Neglect refers to negligence, or the failure to exercise ordinary care. Default is an omission, meaning the failure to do something that a reasonable and prudent party would have in the same or similar circumstances.
Many types of accidents can lead to a wrongful death claim in Las Cruces, such as:
Motorcycle accidents
Bicycle and pedestrian accidents
Medical malpractice
Workplace accidents
Defective products
Drowning incidents
Catastrophic falls
The law states that if the act is such as would have entitled the injured party to maintain a personal injury action and recover damages had death not ensued, the person or entity that would have been liable (financially responsible) shall be liable in an action for damages notwithstanding the death of the person injured. In other words, if your deceased loved one would have been entitled to compensation through a personal injury claim had he or she survived, you most likely have grounds for a wrongful death claim.
Who Can Sue for Wrongful Death in Las Cruces?
In some states, a deceased person or decedent's surviving family members have the right to file a wrongful death lawsuit. In New Mexico, however, the law requires the personal representative of the decedent's estate to file. The personal representative, sometimes referred to as the administrator or executor of the estate, may be named in a will or estate plan. If not, the courts will appoint someone to serve in this capacity.
What Compensation Can You Recover?
A wrongful death claim in Las Cruces could potentially result in financial compensation, or damages, being awarded to surviving beneficiaries or the estate in the form of a settlement or judgment award. Settlements are more common; they occur when a claimant and insurance company reach an agreement outside of court. If a settlement cannot be accomplished, however, the case may go to trial.
A successful claim can pay the following types of damages:
Funeral and burial costs, up to a reasonable amount
Hospital bills for the decedent's final illness or injury
Lost wages and earnings the decedent would have been expected to earn had he or she lived
The decedent's pain and suffering
Survivors' emotional distress and mental anguish
Loss of the decedent's guidance and counseling
Any monetary award recovered through a wrongful death claim will be distributed to surviving family members in the following order: a surviving spouse, a surviving spouse and children or grandchildren, and children or grandchildren alone if there is no surviving spouse. If the decedent is a child under the age of 18, his or her parents can recover financial compensation.
What Evidence Do You Need to Support Your Claim?
In a wrongful death claim, the burden of proof rests with the plaintiff. This means it is the filing party's responsibility to establish that the other party (defendant) is responsible for causing the decedent's fatal injury or illness. The evidentiary standard is a preponderance of the evidence, otherwise known as the "more likely than not" standard.
Evidence that may be used to support a wrongful death claim includes: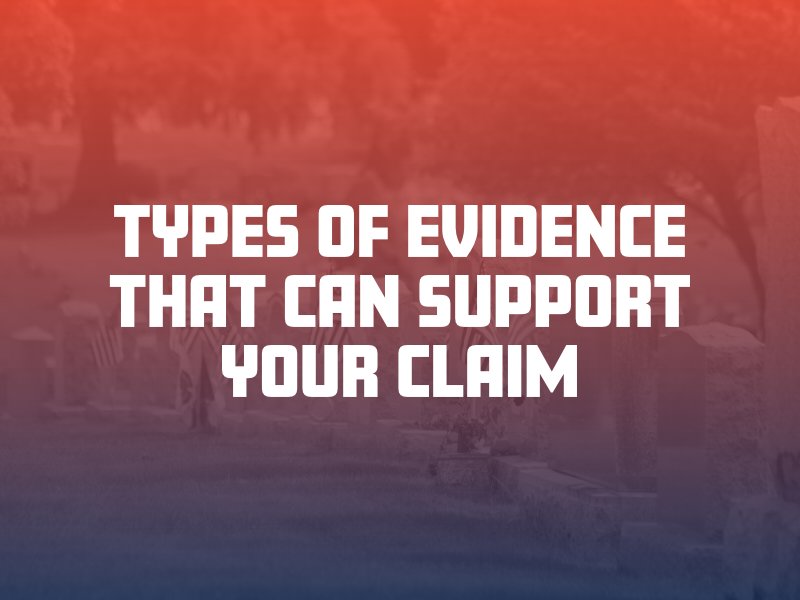 Accident or police report
Eyewitness statements
Photos or video footage
Accident reconstruction
Expert testimony
Medical records or a coroner's report
Death certificate
Proof of financial loss
Evidence of emotional damage
Unlike a criminal case, proving intent to injure or kill the decedent is not necessary for a wrongful death claim. It is enough to show that the defendant was negligent and materially contributed to the death of your loved one and that your family suffered compensable losses as a result. An attorney from The Fine Law Firm can investigate your case and help you collect evidence.
New Mexico Statute of Limitations
New Mexico has a legal limit on the amount of time an individual has to file a wrongful death claim. This law is called the statute of limitations, and it is found in New Mexico Statutes, Section 41-2-2. A wrongful death action must be brought within three years of the date of death. Waiting too long to contact an attorney could put you at risk of missing your statute of limitations and giving up the right to pursue financial compensation for the death of a loved one.
Call Our Las Cruces Wrongful Death Lawyers
Your life will never be the same after the loss of a loved one. At The Fine Law Firm, we know that no amount of money will ever make up for a death in your family due to someone else's negligence or wrongful act. However, we also recognize the justice, closure and financial peace that can come with a successful wrongful death claim. We are here to help.
To speak to a Las Cruces wrongful death attorney about your potential case in more detail, contact us to request a free consultation. Call (505) 889-3463 today.