If you are dealing with the tragedy of losing a loved one in an unexpected accident, no amount of money will make things right. Pursuing financial compensation through a wrongful death case, however, can bring your family justice, hold a wrongdoer accountable and give you greater financial peace of mind about the future. Find out what types of compensation, otherwise known as damages, may be available in your wrongful death lawsuit in New Mexico.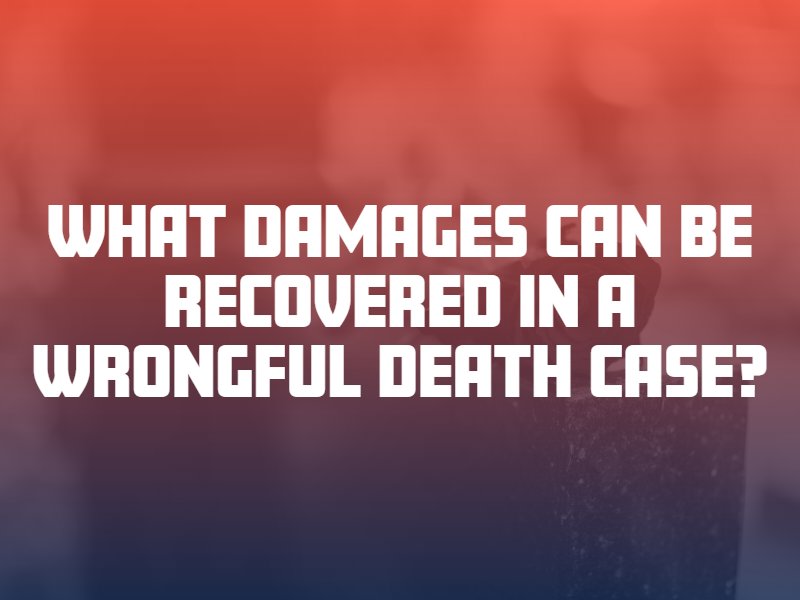 Funeral and Burial Costs
Each state has its own laws in terms of what damages are available in a wrongful death claim. Most states allow surviving family members to recoup the expense of the deceased individual's (decedent's) funeral and burial costs. This is money that the family or the estate would not have spent were it not for the defendant's careless or wrongful acts. Thus, they are compensable damages in a wrongful death lawsuit in New Mexico. A family can expect reasonable funeral and burial expense reimbursement from a wrongful death settlement, generally up to $10,000.
Medical Expenses
If your loved one was not pronounced dead at the scene, there may be medical expenses related to his or her passing. If your loved one was taken in an ambulance to an intensive care unit before passing away, for example, someone will have to pay for these hospital bills. All of the medical costs arising from the decedent's fatal illness or injury are recoverable damages in a wrongful death case in New Mexico.
Lost Wages and Earnings
A family can suffer greatly from the death of one of its earners – especially the breadwinner. Surviving family members may not have enough for the necessities, such as food and shelter. It is possible to recover financial compensation for the financial losses related to wrongful death, including lost wages and employment benefits that the decedent would have earned over his or her lifetime had the decedent lived. This also includes any other foreseeable financial contributions to the household by the victim.
Emotional Distress and Loss of Consortium
The law in New Mexico allows for the recovery of noneconomic damages, or the nonfinancial ways in which the death impacted surviving loved ones, as well. Noneconomic damages may pay a reasonable amount in emotional distress and mental anguish connected to the death of a parent, child or spouse. It can also pay for loss of consortium – the loss of the benefits of a familial relationship. These may include lost affection, companionship, guidance, knowledge, care and counseling.
The Victim's Pain and Suffering
Finally, a wrongful death lawsuit in New Mexico could pay for the deceased individual's pain and suffering endured prior to death. This type of damage award is most common when the decedent did not die immediately. It can pay for physical pain, emotional distress, discomfort, psychological trauma and other intangible losses most likely experienced by the decedent in the time between the accident and the date of death.
How Much Is Your Wrongful Death Case Worth?
It is important to understand the true value of your wrongful death lawsuit in New Mexico. Insurance companies are notorious for using various tactics to minimize payouts and avoid paying clients altogether, even after the death of an accident victim. Learning the value of your case can help you avoid accepting a settlement that is less than your family deserves.
There is no average wrongful death settlement value. Every settlement and judgment award is calculated on a case-by-case basis. The best way to understand your case's value is by consulting with a wrongful death attorney in Albuquerque. Unlike an insurance claims adjuster, an attorney will want to maximize the financial outcome of your lawsuit. An attorney will carefully review the facts of your case and the losses that your family has suffered because of the unexpected death. Then, your attorney will help you fight for maximum financial compensation.