One of the major issues you may face after an accident is how you will pay for necessary medical care. You may have thousands of dollars in emergency medical treatment expenses, as well as debts related to surgeries, therapies and physical rehabilitation. A letter of protection in a personal injury case is something your attorney can send to your medical provider to halt debt collection efforts for medical bills until your case has been resolved.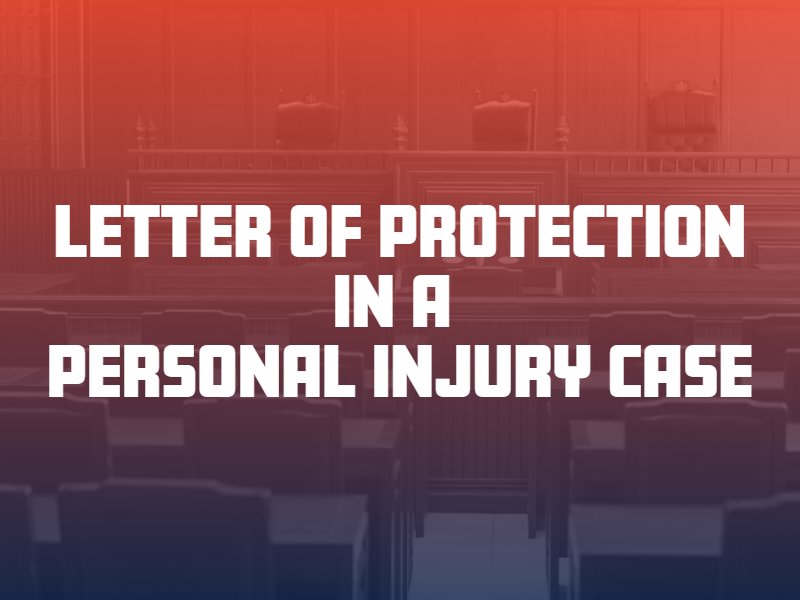 What Is a Letter of Protection?
A letter of protection is a document sent to a medical provider by a personal injury lawyer guaranteeing that the provider will receive a payment for your medical treatment from a future settlement or jury verdict. You may need a letter of protection if the hospital or doctor does not accept your health insurance as a guarantee for future payment. This is common, as private health insurance companies often deny responsibility for medical bills and point to a driver's auto insurance provider for coverage instead.
A letter of protection states that a personal injury lawyer promises to pay a medical provider's outstanding balance related to a client's medical care. The letter of protection is a guarantee that any outstanding medical debts will be repaid upon the resolution of the client's personal injury case. Upon receiving the letter of protection, the medical provider will stop all debt collection efforts until the end of the case.
It can be important to obtain a letter of protection so that you can have peace of mind while you focus on healing from your injuries. After your lawyer sends the letter, you don't have to worry about being sent to collections or having to pay for your medical care out of pocket. You can feel comfortable receiving the medical care that you need without facing any out-of-pocket costs or penalties related to unpaid medical debts.
How Do You Get a Letter of Protection?
You must hire a personal injury lawyer to obtain a letter of protection. You should not try to write this letter on your own. Letters of protection are common after car accidents, workplace accidents, slip and fall accidents, and other types of preventable accidents that give the injured victim the right to file a lawsuit against one or more parties. If you were injured in one of these types of accidents, ask your lawyer if this is a possibility for your particular case.
Are Letters of Protection Legally Binding?
A letter of protection is more than just an informative letter sent from your lawyer to the hospital. It is a legally binding contract that exists between three parties: you, your personal injury attorney and your health care provider. The lawyer's promise that your medical expenses will be paid out of your insurance settlement or judgment award is a legal guarantee that you or your lawyer must fulfill. If your case ends in a financial award for your losses, you must pay the amount you owe your health care provider from the settlement or verdict awarded. If you do not win your case, your promise still stands to repay the medical debt. This means you may have to pay out of pocket or using your health insurance.
Can You Negotiate Your Medical Debt?
Hiring a personal injury lawyer to represent you during a case in New Mexico can benefit you in many ways. One is that a lawyer may be able to negotiate your medical debt down. If a hospital has placed a medical lien against your settlement or judgment award (a legal stake against your award to repay medical debts), for example, a lawyer may be able to negotiate the value of the lien down to protect your financial recovery.
If you have further questions about letters of protection and the repayment of medical bills during a personal injury claim in New Mexico, contact an attorney in Albuquerque today.