Every year, tens of thousands of preventable traffic accidents involve commercial trucks. In 2017 alone, 4,657 fatal accidents in the US involved large trucks. Negligent truck drivers and careless truck companies cause many of these collisions – often changing the lives of victims forever. If a truck accident in Albuquerque injured you or killed a family member, you may have grounds to seek compensation for your losses in the form of an insurance settlement against the negligent party. The value of your settlement will depend on the facts of your case.
Factors Involved in a Settlement Decision
Truck accident cases in New Mexico do not have an average settlement amount that accurately depicts what a claimant could receive by filing a claim. Results can vary from about $60,000 for minor injuries to half a million or more for severe to catastrophic injuries. Clients throughout history have received such varying results that an average will not give you an accurate idea of what to expect in your truck accident settlement. The settlement or jury verdict attained can depend on many different case-specific factors.
Type of injury
Severity of injury
Extent of vehicle damage
Age of claimant
Claimant's income
Permanent injuries or disabilities
Scarring or disfigurement
Amount of pain and suffering
Actions of the defendant
Comparative fault
A personal injury lawyer in Albuquerque could help you estimate the value of your specific truck accident case during a consultation. Analyzing the facts of your truck accident, as well as your related damages, could give you a clearer idea of how much to expect. A lawyer will know what an insurance company or courtroom looks for in terms of evidence, damages and negotiation techniques. A lawyer will also know key strategies to maximize your results.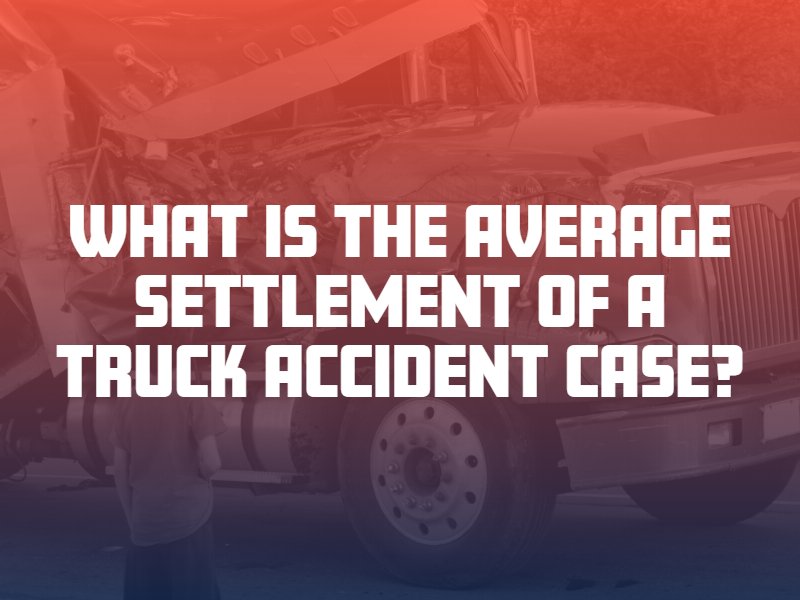 What Types of Damages Are Available in a Truck Accident Settlement?
Although every truck accident claimant aims for a different amount of compensation, the types of damages available in New Mexico remain the same from case to case. Damages refer to categories of losses related to an accident for which a plaintiff could recover compensation. Personal injury claimants in New Mexico may be able to list some or all of the main categories of damages available in a personal injury lawsuit.
Medical expenses
Property damages
Lost income
Pain and suffering
Death benefits
You may also be eligible to recover out-of-pocket costs, such as for traveling or renting a car, as well as punitive damages. Punitive damages are something a judge in New Mexico will only award in limited cases: truck accidents involving gross negligence or malicious wrongdoing by the defendant. Punitive damages punish a defendant rather than make a plaintiff whole again. The damages you seek in your truck accident case will depend on how much the crash impacted you.
How Can You Maximize Your Truck Accident Settlement?
Recovering enough compensation to cover your past and future losses is imperative to your overall recovery. You may be unable to move forward from a truck accident in Albuquerque if you cannot afford to pay for medical treatments and vehicle repairs. A fair and full settlement, however, could give you the money you need to put your life back together. While nothing can guarantee positive case results, hiring a lawyer to take over insurance settlement negotiations for you can optimize your chances of securing a fair amount.
A truck accident lawyer in Albuquerque will know how to deal with insurance companies. A truck accident attorney has years of experience negotiating and resolving these types of cases. Your lawyer will not let you accept a settlement from an insurance company that undervalues your damages. An attorney could take your case to trial, if necessary. A trial will typically achieve higher compensatory awards than settlements. A lawyer can help maximize your financial recovery using proven legal strategies.