Truck accidents often cause catastrophic personal injuries for victims. If you get into a trucking accident in New Mexico, it is crucial to protect your rights by gathering the most important information about your crash and claim. Your ability to obtain evidence of the truck driver or company's fault for the accident could help you win a compensatory award. If you need assistance obtaining the right records after a truck accident, contact an attorney near you.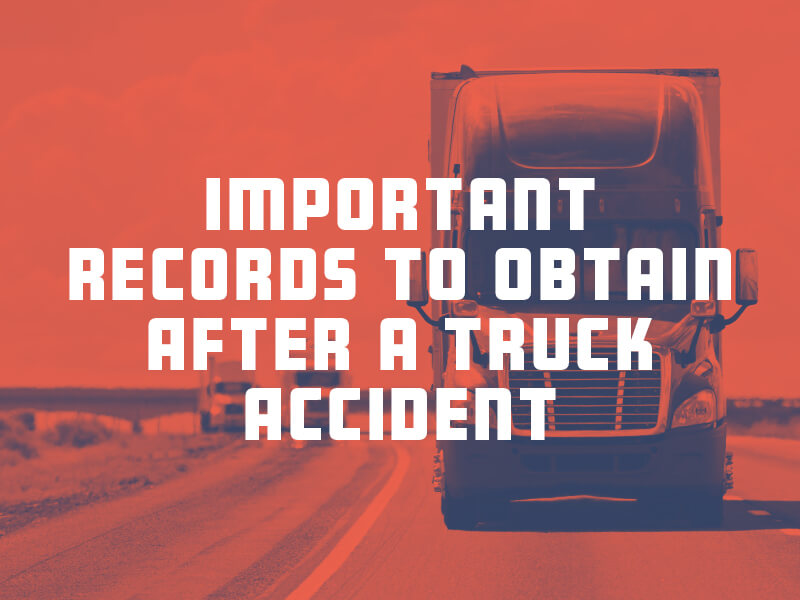 Police Report
Always call the police after a commercial truck accident in Albuquerque. The police can create an official record of your wreck, including writing down important facts such as the name of the trucking company, the truck identification number, the time and location of the accident, the names of eyewitnesses, and more. You must call 911 from the scene of a truck accident in New Mexico if you notice any injuries, fatalities or at least $500 in property damages. Even if your truck accident does not meet this threshold, however, calling the police could provide important evidence for your future claim.
Medical Records
Upon receiving an injury diagnosis and treatment plan for your accident-related injuries, request copies of all medical records. Showing these records to an insurance provider could prove the extent and severity of your injuries, as well as that you suffered them in the truck accident. Hospital reports and medical records can increase the odds of an insurance company offering you an amount that is fair according to your specific losses.
Electronic Logging Device Records
The Federal Motor Carrier Safety Administration has an electronic logging device (ELD) requirement for all commercial truck drivers. All drivers that have to keep hours of service records must use electronic logging devices. Obtaining a copy of these records for your accident claim could help you prove fault based on broken hours of service regulations. If, for example, the truck driver fell asleep behind the wheel for overextending his or her hours on the road, a copy of the ELD report could serve as key evidence.
Truck Maintenance Logs
After a truck accident, an attorney can call the trucking company responsible for the truck and subpoena fleet maintenance records. Maintenance logs may contain important evidence of the company's neglect to properly maintain, inspect or repair its trucks – ultimately leading to an equipment-related accident. If something such as a tire blowout, bad brakes, part defect, engine problem or another maintenance issue caused your crash, a phone call from an attorney can force the truck company to preserve maintenance logs for use as evidence later.
Black Box Information
If the commercial truck contained a black box, a copy of its drive can contain integral evidence for your injury case. A truck's black box keeps a record of the truck's condition and the driver's actions leading up to a collision. The data in a black box could prove, for instance, that the driver was speeding or failed to brake correctly. Depending on the nature of the black box information, it could prove your claim against a trucking company.
Cellphone Records
Even commercial truck drivers, with their heightened responsibilities behind the wheel, are guilty of distracted driving. If you suspect a trucker of being on his or her phone at the time of your collision, collecting cellphone records could be an integral part of your claim. Your lawyer can call the driver's cellphone company to order the preservation of the trucker's records at the time of the crash. Then, your lawyer can analyze the records for proof that the truck driver was using his or her phone during your wreck.
Employment Records
Finally, the truck driver's employment records could help you build a case against him or her or the trucking company. Past employment history could show, for example, that a previous company fired the driver for driving under the influence. In this case, the trucking company could be responsible for your crash for negligently hiring a driver with a dangerous driving record. Employment records could help you paint a picture of the truck driver and/or company's negligence as the cause of your serious accident. Work with a New Mexico personal injury lawyer for help gathering all vital records to your truck accident claim.